Explore New Zealand's magnificent, rugged and sublime coastal beauty.
The Coromandel's natural beauty, lush valleys, misty rainforests, and pristine golden beaches make it an ideal getaway destination. With more than 400 kilometres of white sand beaches, the Coromandel offers a rustic, unspoiled, and relaxing experience. Considering all that it has to offer, it's no surprise that it makes the perfect place to holiday. Here are just a few top experiences to check out when in the Coromandel.
Hot Water Beach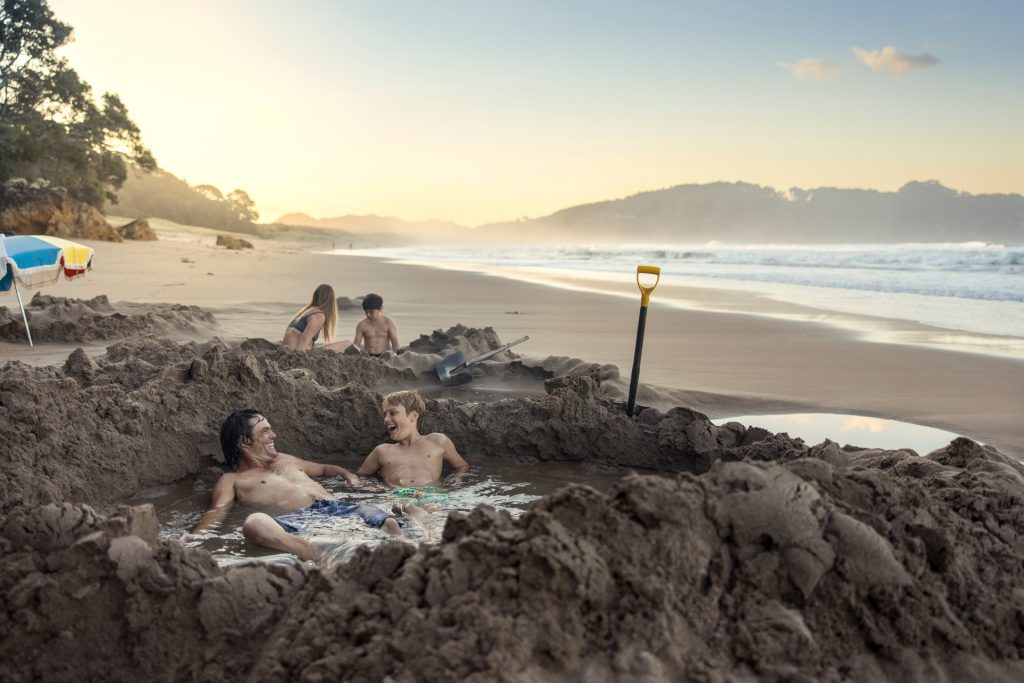 Within two hours before and after low tide, visitors can have the unique experience of digging up their own hot pool at Hot Water Beach. This is because a natural hot spring runs right beneath the sand in the form of naturally heated mineral water. Rated as one of the world's most renowned beaches – digging your own natural spa is one experience that should be on your bucket list.
Cathedral Cove Boat Tour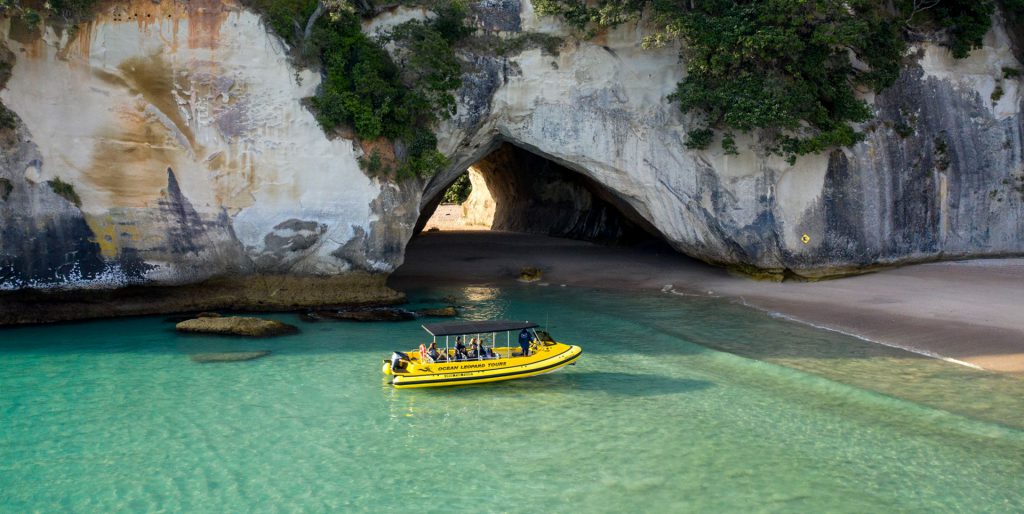 A fantastic way to explore the Coromandel is by boat. On this two-hour boat cruise, you'll explore 12 kilometres of rugged volcanic coastline in Mercury Bay, and visit nearby islands and stunning beaches including Lonely Bay, Cooks Beach, and the spectacular Cathedral Cove. Sick back and admire the bay's towering pinnacles, giant blowholes, and colossal sea caves.
Coromandel Peninsula Tour
From Auckland, a great way to experience the Coromandel is through our Coromandel Peninsula Tour. On this small group fully guided tour, you'll get to experience all the main highlights including a beautiful native bush walk to Cathedral Cove, Hot Water Beach, and many photo stops along the Coromandel Peninsula. This tour is truly a great way to see all the beauty that the Coromandel has to offer in one day.
Zipline Canopy Tour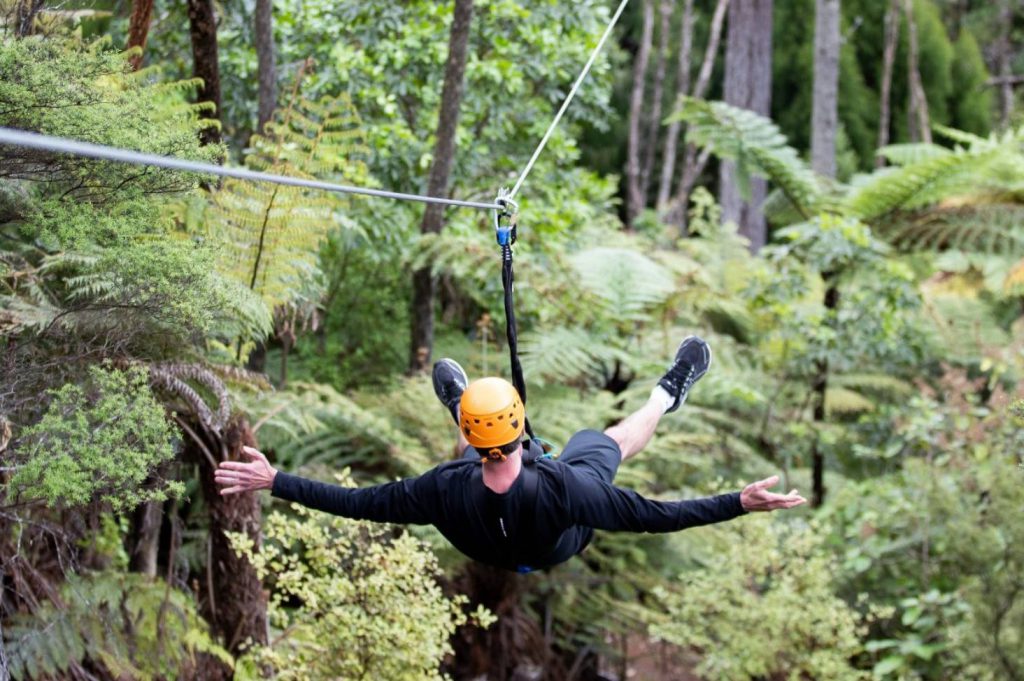 Craving some adventure? This zipline and canopy tour is for you. Glide through the forest on this unique experience where you will experience the Coromandel's breathtaking native forest from all levels. You'll fly above the trees and walk beneath the ferns while learning about Driving Creek's transformation from kauri logging, gold mining, and pastoral farming, into a lush hand-planted native forest, a haven for regenerating kauri trees and kiwi.
Driving Creek Railway Tour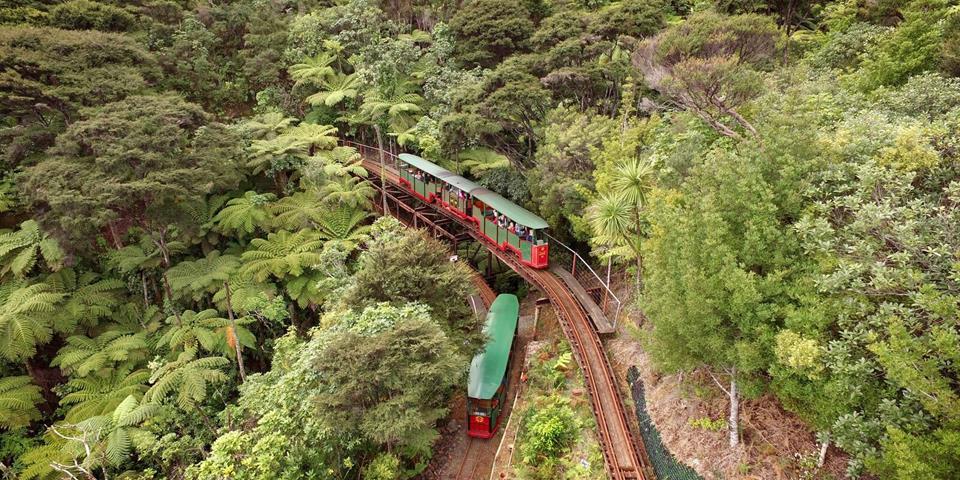 Perfect for the entire family, the Driving Creek Railway Tour is an absolute must-do. You'll enjoy a scenic one-hour return train ride on this world-class mountain railway through regenerating and replanted native Kauri Forest with unique pottery sculptures and tile murals lining the track. While on the tour, your driver will tell you the story of the man who originally built the railway to bring clay to the potteries and wood to the kilns