Poor Knights Islands – Marine Reserve, Diving and Ocean Adventures
The Tutukaka Coast enjoys ranking as one of the top coastal destinations by both "National Geographic Traveller" and "Lonely Planet". It stretches on a loop road that heads out from Whangarei on the Twin Coast Discovery Highway. From here the road winds its way through orchards, farmland and along rock walls. Numerous quaint spectacular and remote coastal villages and hamlets flank the highway. It is an iconic example of the almost picture-perfect beauty New Zealand has to offer, with scenery on land and sea that will take your breath away. Its highlight: The Poor Knights Islands Marine Reserve, a diving paradise. 
Poor Knights Islands, the ultimate snorkeling and diving destination
The Poor Knights Islands are the remains of ancient volcanoes. They are just 23 kilometres off the Tutukaka Coast. Intrepid explorer Jacques Cousteau named them as one of the top diving and snorkelling jewels in the world. An abundance of marine animals and breathtaking scenery, plus the world's largest sea cave, make this a jaw-dropping experience you won't want to miss. The marine and nature reserve stretches for 800 metres around the islands. Its purpose is to protect this 11 million-year-old natural reserve that is awaiting world heritage status. As you will discover, this makes the Poor Knights Islands a remote and private submarine wonderland. Cheeky Kiwi Travel offers this peerless underwater experience in our Poor Knights small group tour and cruise from Auckland.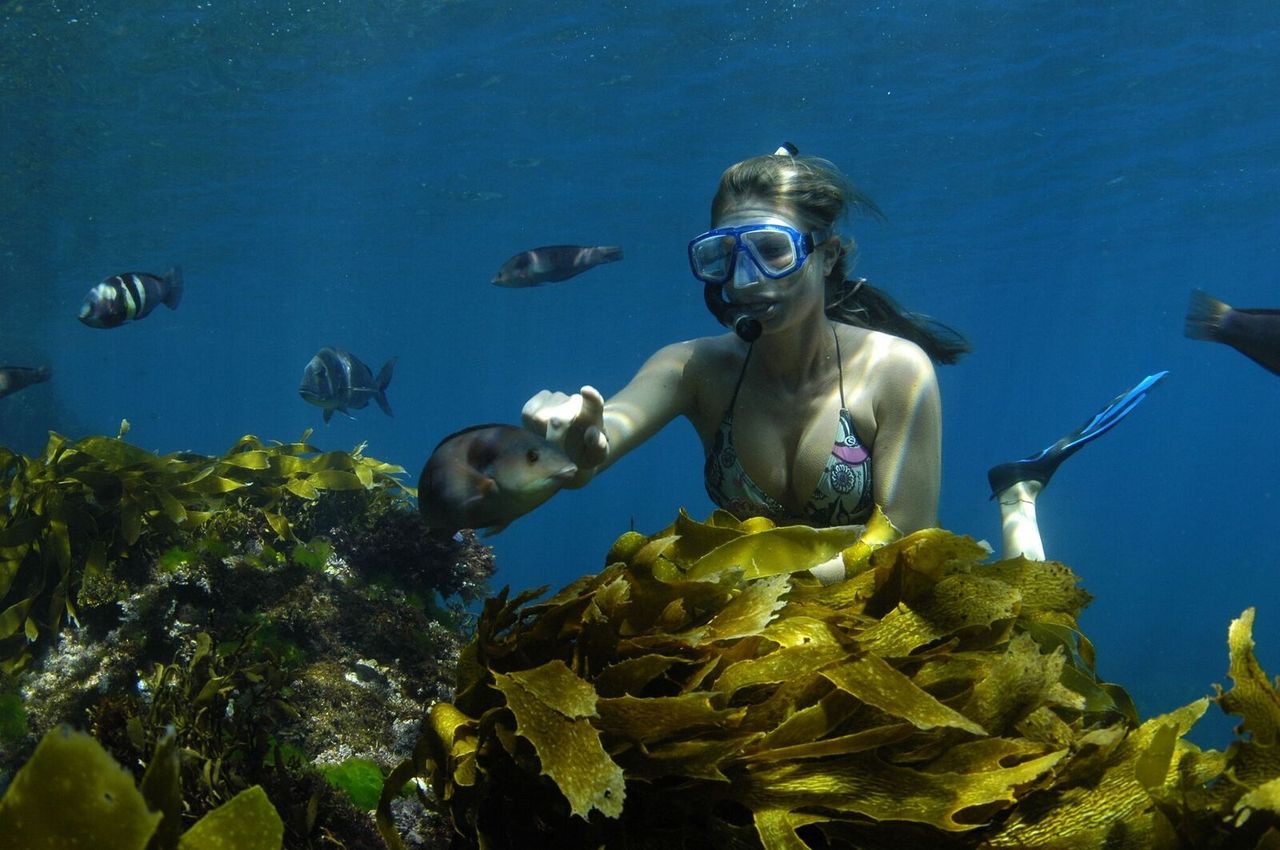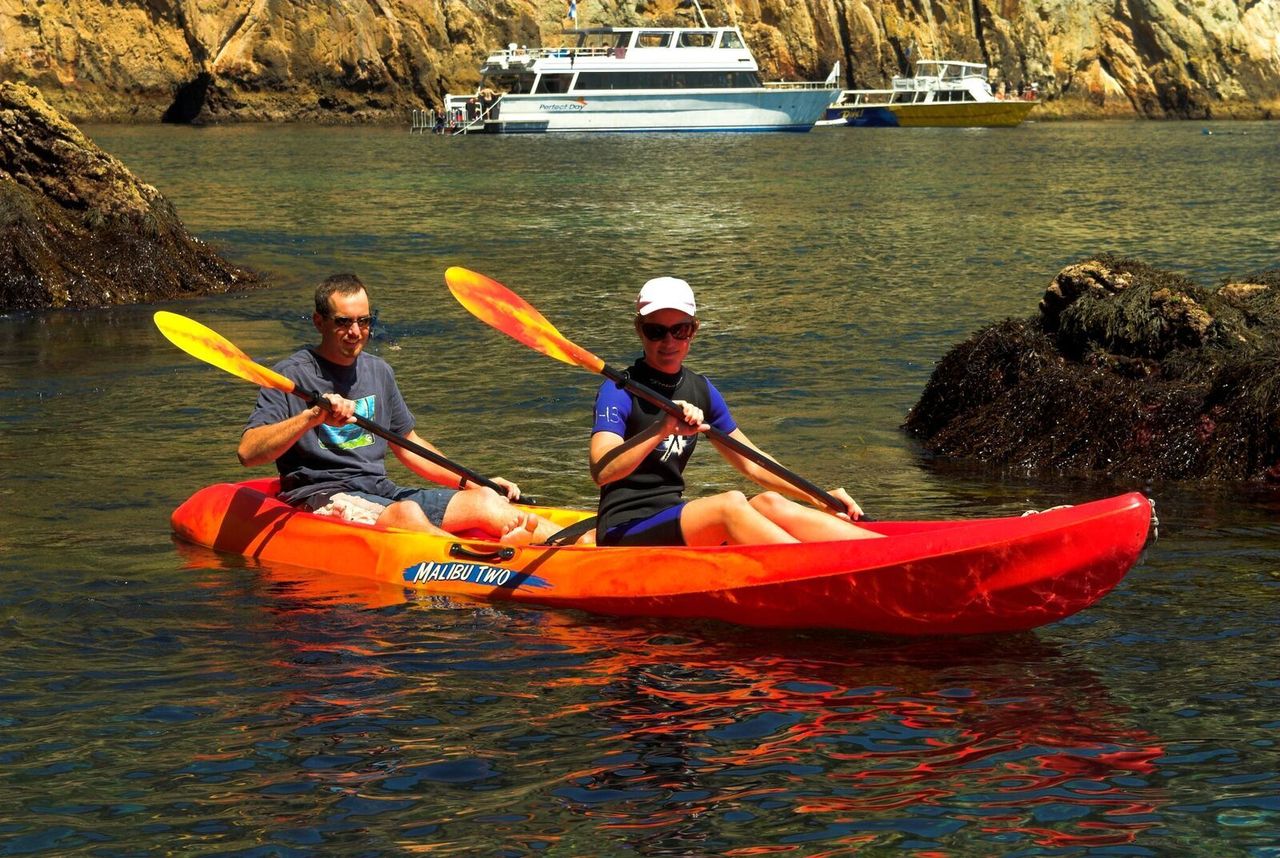 Explore the ocean with marine activities at the Poor Knights Island Marine Reserve
At the Poor Knights Islands Marine Reserve, you will be able to explore and enjoy an abundance of plant, animal and fish life both above and below water. To be sure, the incredibly varied spectrum of life forms is without equal. The caves, arches, tunnels and sheer cliffs provide a stunning variety of habitat. You will marvel as you explore the pristine beauty of this uniquely special spot while you snorkel, dive, kayak or boat through waters teeming with life. In short, discovering the marine biodiversity of Poor Knights is a once-in-a-lifetime experience. It will leave an indelible imprint in your memory that you will cherish.
Savour seafood, fish and island cuisine
The Coast is well-known for its small, friendly pubs and out of the way restaurants. Surprisingly, several boast international recognition for their fresh fish and seafood dishes and unique culinary techniques. Fresh fish and honey smoked snapper are highlights of the local cuisine. Be sure to stop and sample these famous specialities fresh from the ocean and enjoy some genuine kiwi-hospitality.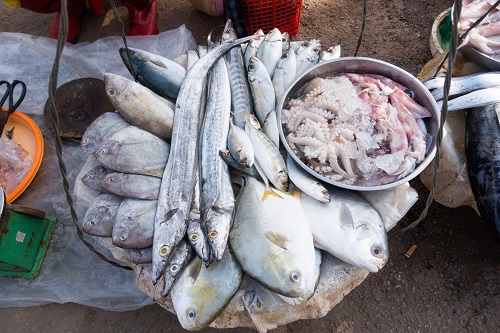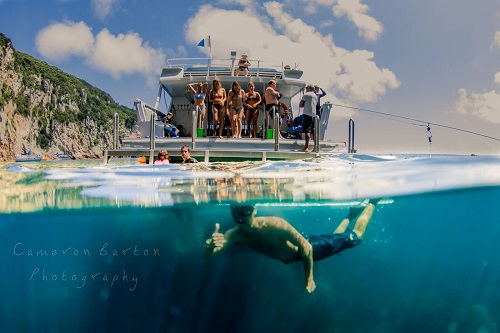 Snorkel or Dive at the Poor Knights Islands Marine Reserve
An unforgettable day trip from Auckland, our Snorkel or Dive the Poor Knights Tour takes you to the heart of this world-renowned marine life paradise. Take in the stunning scenery of the Tutukaka coast en route, enjoy the Poor Knights Cruise to your destination, and plunge into your snorkelling or diving adventure. 
Or if you would like to explore this amazing ocean life destination even more closely, why not create your unique, custom tour?