Auckland – A New Zealand City of Many Attractions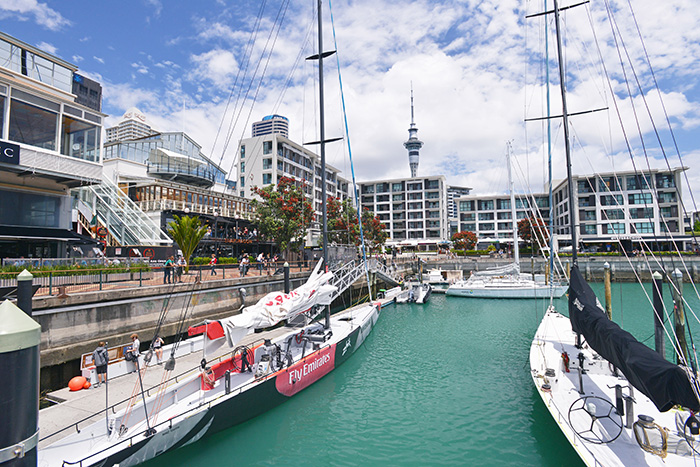 Home to over one and a half million people, Auckland is the largest city in New Zealand in both population and size. With all the yachts, launches and boats that crowd its waters and harbours, it is clear why it is famously known as the City of Sails. You can get a great view of the harbour and its many bobbing yachts and sailboats from the Auckland Harbour Bridge. This bridge connects the city to the growing and prosperous North Shore. Auckland truly is a New Zealand city of many attractions, from the iconic modern Sky Tower overlooking the city's contemporary architecture, historical museums and tranquil green spaces to glorious nearby mountains, beaches and islands.
Things to do in and around Auckland
Auckland is famous for its abundance of sights and activities. Near the heart of the city, Auckland Domain and Museum are worth taking the time to explore. Other Auckland treasures include the beautiful Rose Gardens in Parnell district and the epic Sky Tower that dominates the city landscape. Then there is the hustle and bustle of the city centre in Aotea Square and the impressive Viaduct Basin. Further afield, the ferry to Waiheke Island is a lovely side trip allowing you to explore the famous vineyards at Cable Bay and Oneroa. Auckland is also an ideal departure point for day trips and tours to Hobbiton, Waitomo, Rotorua, Coromandel and more. See day tours from Auckland for details.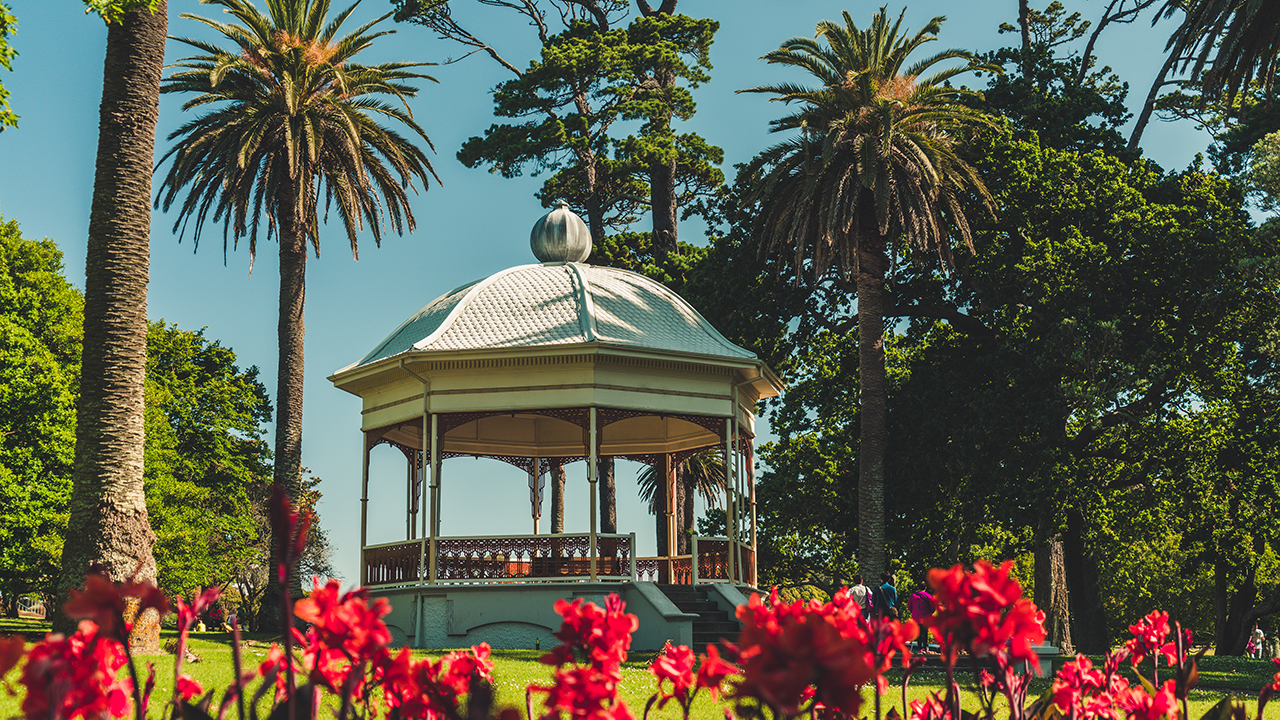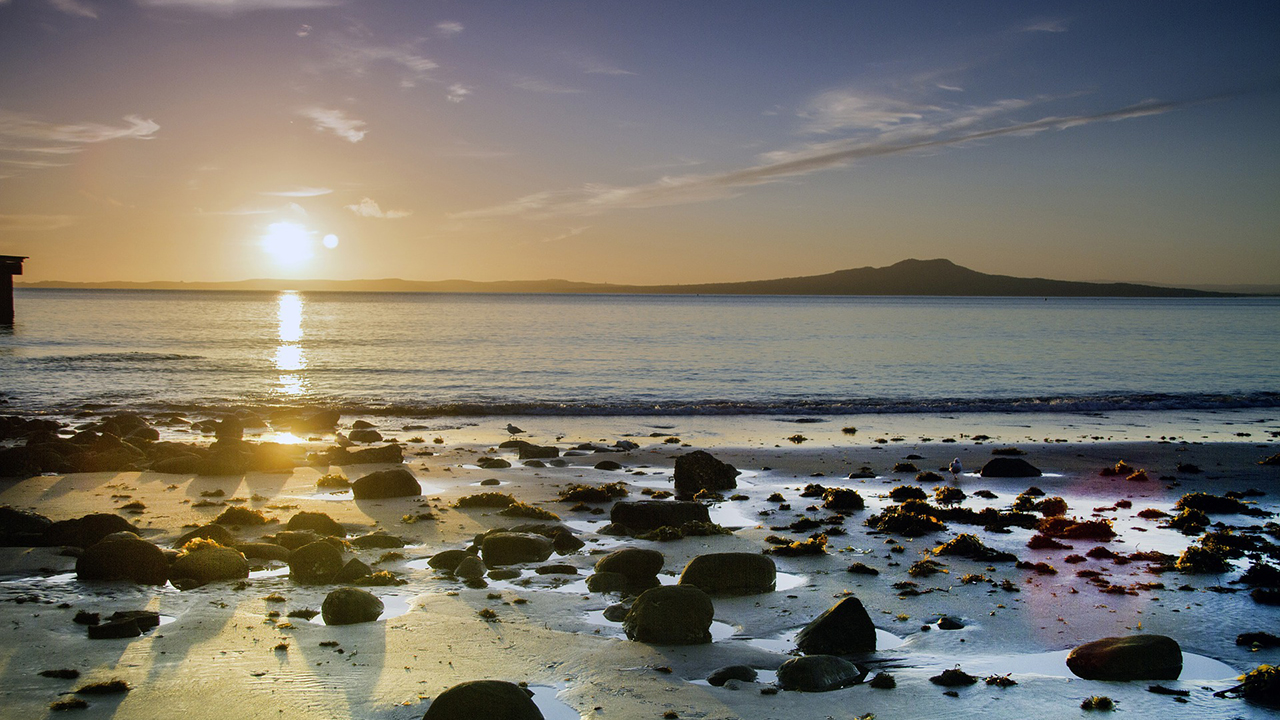 Bays and beaches around Auckland
Mission Bay and Muriwai Beach are two of Auckland's iconic beaches. The 6.5-kilometre walkway from Auckland to Mission Bay follows the shoreline. From here you can enjoy spectacular views over the ocean and Rangitoto Island. Renting a pair of rollerblades or a bike will get you there in half the time. Visit Sea Life, Kelly Tarlton's Aquarium at Mission Bay, for a spectacular encounter with ocean creatures. Feeling hungry or thirsty? The many restaurants and pubs will offer you that hearty meal with a well-chilled beer while you savour the panoramic views. Mission Bay is also famous for its ice cream parlours. An ice-cold gelato could be just the right thing after swimming and lazing in the hot sun.
Muriwai Beach, home of the Muriwai gannet colony
Muriwai Beach is one of New Zealand's iconic black sand beaches. Black sand beaches are the result of volcanic activity dating back thousands of years. At Muriwai the stunning Goldie Bush walkway runs along the Mokoroa stream. This route takes you through native kauri forest to the Mokoroa Falls. What is more, the beautiful native bush is a great place to photograph New Zealand's exceptional native birds as a souvenir to remind you of your visit. The Muriwai gannet colony famously occupies this breeding ground in the warmer months of every year. Muriwai Beach is also known for its dazzling sunsets that look great captured on film. Visit Muriwai.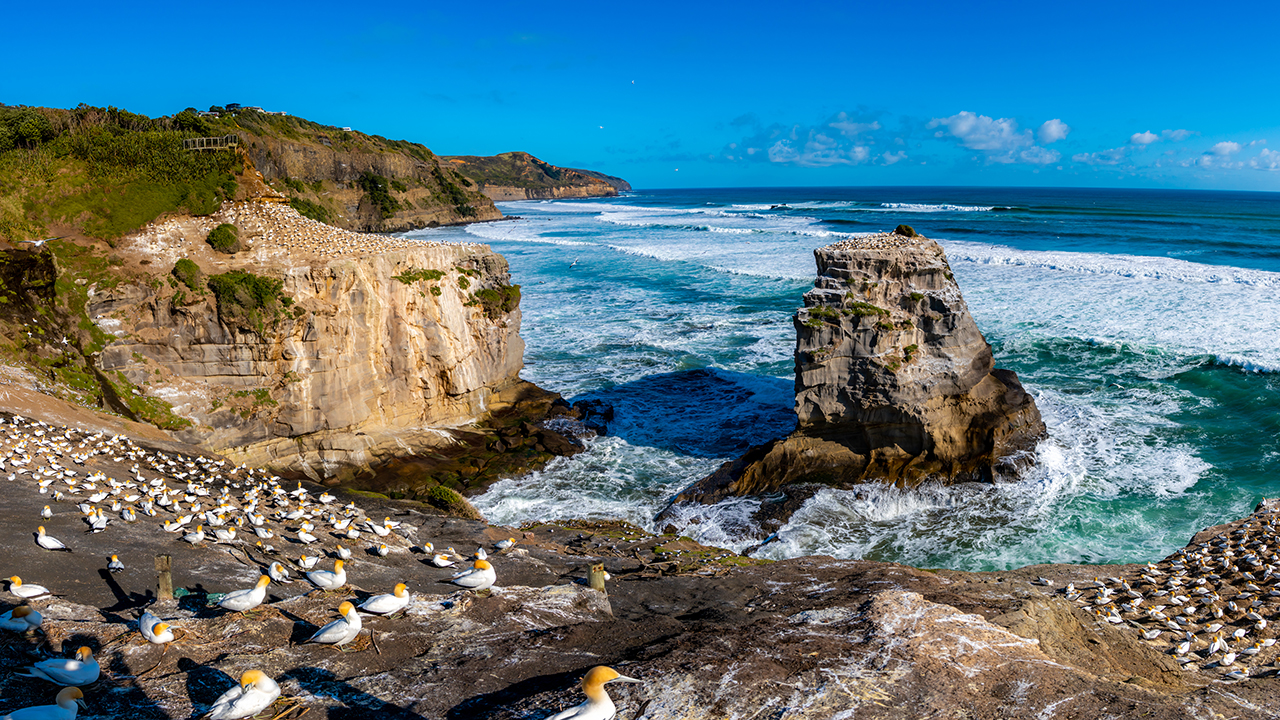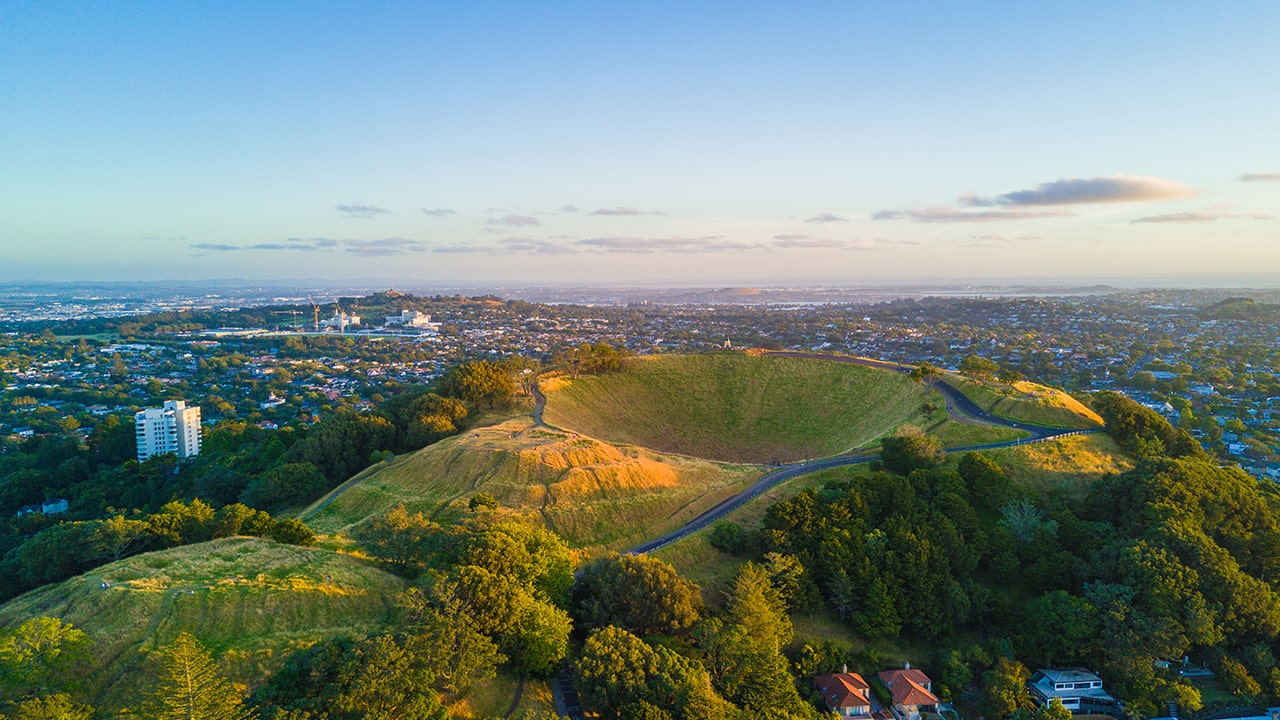 Mount Eden: A volcano with a view of greater Auckland
Last but by no means least, Mount Eden is a must-see for any visitor to Auckland. This dormant volcano is the highest natural point on the Auckland isthmus. The lovely and soulful Mount Eden Village lies at its foot. Known as Maungawhau in Maori, Mount Eden is one of the 48 volcanic cones around Auckland. It houses a traditional fortified Maori village, where visitors can catch a glimpse into what these settlements would have been like before the advent of British colonists. There is also an award-winning garden spanning 5.5 acres on the slopes of the volcano. A walk to the top of the crater will reward you with a magnificent 360-degree view of greater Auckland.
Experience the Auckland way of living in New Zealand's bustling hub
Auckland's lifestyle ranks in the world's top ten due to the region's incredible geography and warm, humid climate. Moreover, the thriving city has a reputation for great art and fashion. This makes it a shopper's paradise with endless options for browsing and buying. Thanks to the diverse range of cultures and cuisines, you will find scores of top-rated restaurants dotted around Auckland and its suburbs. Here you can also enjoy new and exciting culinary delights. Indulge your taste buds with Mediterranean, European, Japanese, Thai, and other Asian and fusion styles. The many award-winning restaurants along the busy harbour will leave foodies spoiled for choice.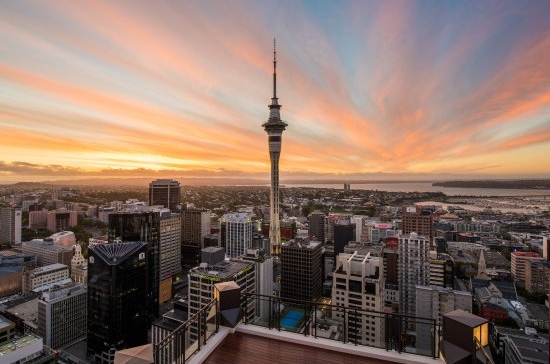 Other Tours & Activities in Auckland