Bay of Islands Small Group Tour & Cruise from Auckland (CURRENTLY UNAVAILABLE)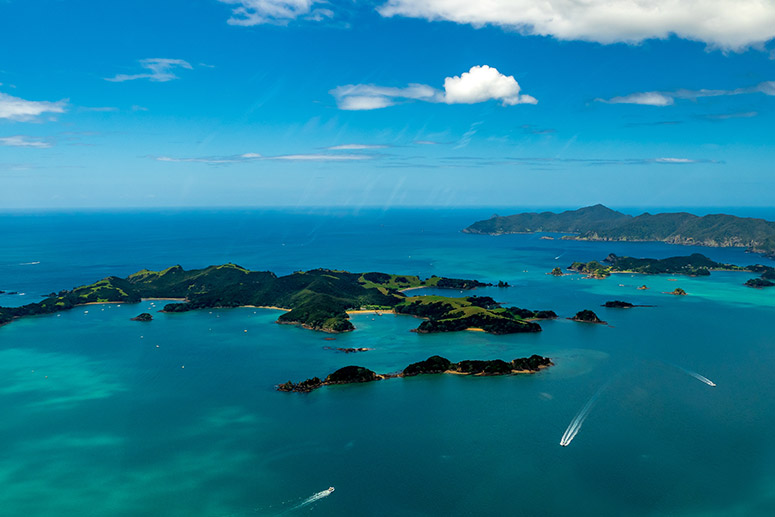 (Currently unavailable)
Bay of Islands Tour & Cruise, this small group, fully guided day trip combines the best of both a nature and highlights tour together to form
the ultimate Bay of Islands experience. Led by our famously passionate tour guides, notorious for bringing your journey to life by sharing their stories and rich background knowledge, and run in modern, comfortable minibuses packed with extras ensuring your comfort and safety.
Highlights:

Bay of Islands Cruise

Hole in the Rock

Wildlife spotting

Site of cultural and historical significance
Itinerary:
1. Auckland - Your tour starts in New Zealand's largest city. As we drive out of the city your guide will not only set the scene for your adventure today but also point out and guide you past some of the area's top highlights.
2. Whangarei Falls - Exiting Auckland we travel north through the stunning coastal countryside, over mountain ranges with spectacular views out to the Pacific Ocean and a variety of farm animals along the way. Stopping in Whangarei for a quick break we take advantage of and visit the very impressive Whangarei Falls.
3. Paihia – Continuing north the beautiful scenery continues and our guide will entertain you with interesting information and stories of the area before we arrive at Paihia, the main town of Bay of Island, and our departure point for your cruise. While your guide collects the cruise ticket you will have a short time to explore this cute seaside town
filled with art shops and cafés.
4. Bay of Islands Cruise – Depart on a magical cruise exploring the extensive islands of the area. During this cruise the guides will tell you all about the rich history and nature of the region while searching for the marine life that has made these cruises so famous. With a little luck we will find dolphins or whales or both for you to view and enjoy.
5. Hole in the Rock - Cape Brett - The cruise continues with a visit to the iconic Hole in the Rock at Cape Brett (weather permitting). This massive ocean archway has been thrilling guests for decades.
6. Otehei Bay on Urupukapuka Island – No Bay of Islands cruise can be complete without spending some time at the beach on one of the islands. In our case we will stop at Otehei Bay on Urupukapuka Island. Have a swim, stroll along the white sand beach, walk to the top of the hill for scenic views over the entire Bay of Islands or simply recharge at the island's fully licenced bar and café.
7. Free time in the Bay – With the cruise coming to an end we have some flexible time for you to enjoy. Maybe stroll around the historically important town of Russell (New Zealand's first capital) or time permitting and at your own expense head to the Waitangi Treaty Grounds (the birthplace of New Zealand).
8. Auckland – Sadly after this day in paradise we must start to head south again but your day is not over with a fully guided return trip to Auckland with secret stops along the way.
Inclusions:
Small Group Fully Guided Tour

Cruise tickets

Bottled Water

Snacks
Optional Extras:
One way tour from Auckland to Paihia available
While the destinations you will be visiting are truly spectacular, we at Cheeky Kiwi Travel believe it is our small groups, our guides, the journey and the little details that set our tours well apart. Secret stops, wildlife viewings, specially designed vehicles, complementary refreshments and many other pleasant surprises ensure our tours are an experience to remember.