The Ultimate Milford Track Solution
Book our special new departures from Queenstown at 8am & Te Anau at 11am to meet your Milford boat from Te Anau Downs at 11:30am!! 
Tucked within Fiordland National Park, the Milford Track is about as famous as hikes in New Zealand come.  This is recognised as one of the best Great Walks and is undoubtedly one for the bucket list.
The incredible isolation that makes this tramp so special, can also lead to access challenges.  Two seperate water taxis are required to access the Milford Track, as is road transport.
Whether you choose to travel from Queenstown, Te Anau or Te Anau Downs, we are able to organise all of your transport needs – by minibus, car, water taxi and/or scenic flight.
With our help, getting to and from the Milford Track is a pleasure.  Let us take care of the logistics, allowing you to focus on your hike.
Endless Local Knowledge
Effortless logistics getting to and from the Milford Track, endless local knowledge about all places and
goings on from Queenstown to Te Anau Downs and everywhere in between. Will use them again when
I'm back down South. Thanks Team!
Nau Mai Haere Mai ki te Milford Track
Welcome to the Milford Track.
Covering 53 kilometres and spread over 4 days (and 3 nights), the Milford Track is considered by many to be one of the best Great Walks in Aotearoa New Zealand.
Throughout this alpine crossing, you'll experience incredible scenic vistas, native birdlife and changeable weather. 
As you make your way across suspension bridges, board walks and a mountain pass, be sure to have your camera at the ready!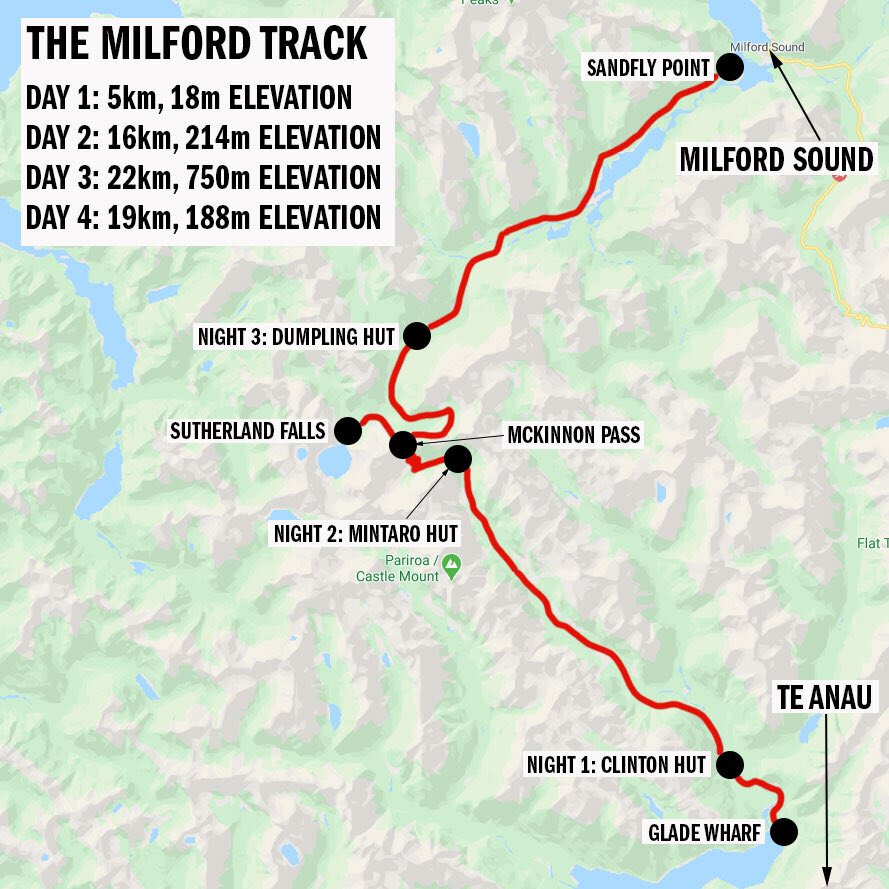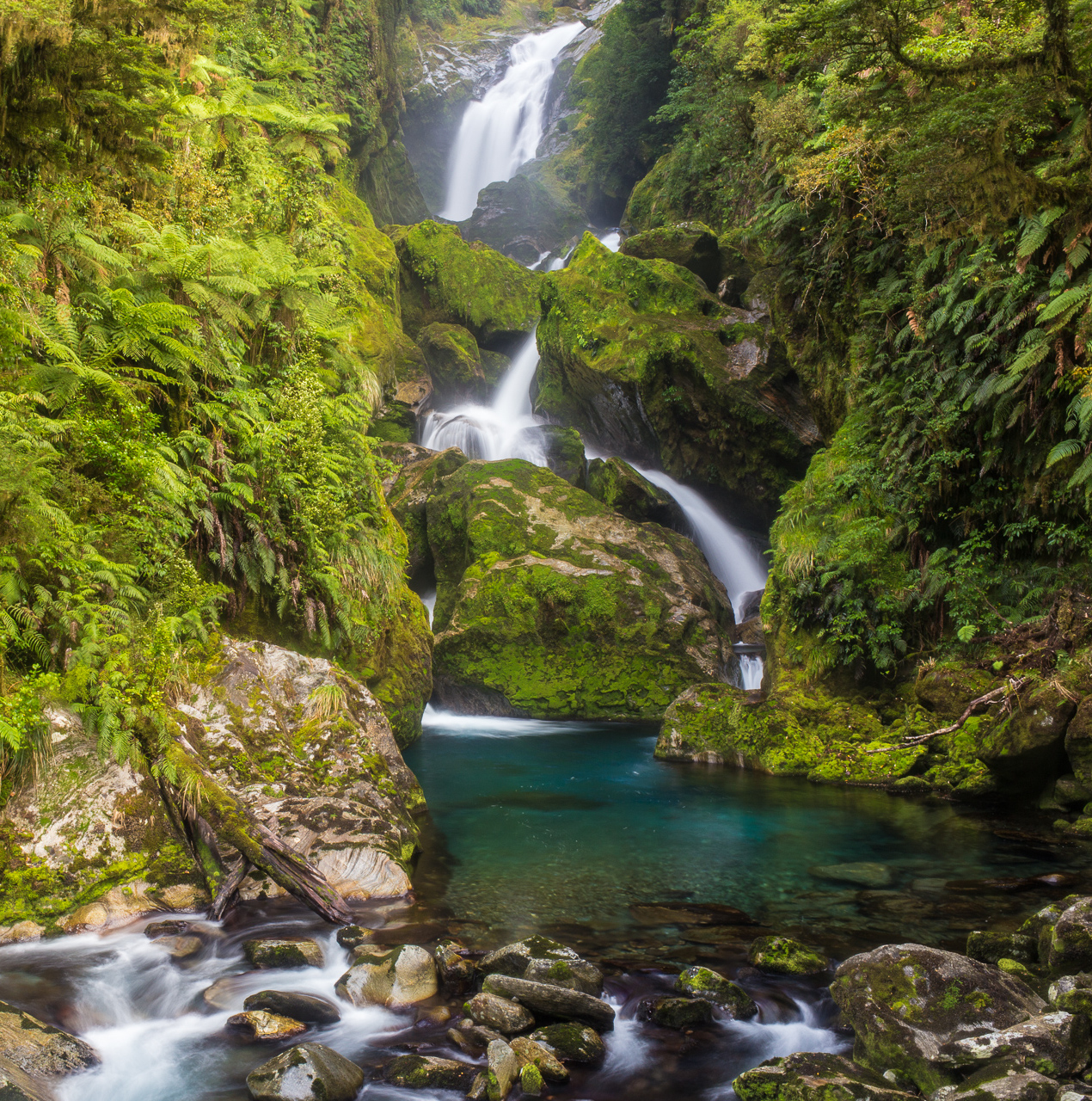 Planning Your Great Walk
Prebook Your Transport and Accommodation
All accommodation on the Great Walks must be prebooked during the season – we ask you to do this before booking your track transport through us.
Transport also needs to be booked in advance, so once you have your huts locked in, make us your next stop.
Download the Great Hikes App
To help you plan your tramp, we recommend downloading the Great Hikes app.  This is free to download and use and, in our opinion, is indispensable on the trail.
It works well offline and makes use of GPS to let you know exactly where you are on your hike.  It helps you to plan your day (and your breaks) and allows you to check your progress in order to meet your transport at the other end.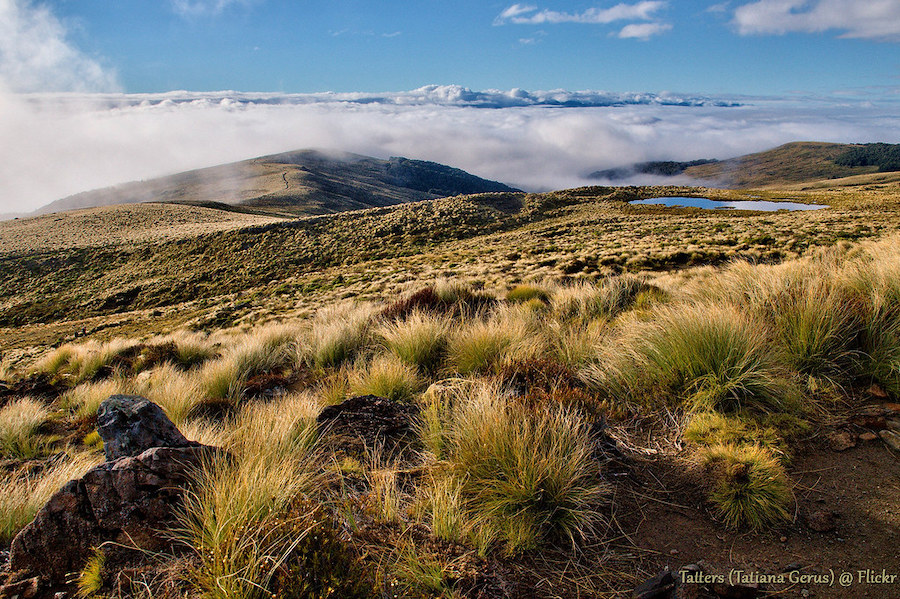 The Cheeky Kiwi Travel Difference
When you're talking on a Great Walk, you deserve the very best experience from start to end – that's why you'll want to book with us.
Not only do we transport our guests in luxurious fully-guided minibuses but we go out of our way to ensure all of the little details are considered. Our transport includes professional commentary and lots of local tips, making our transfers so much more than just a transport solution.