MOUNT COOK – EXPLORE THE HIGHEST MOUNTAIN IN NEW ZEALAND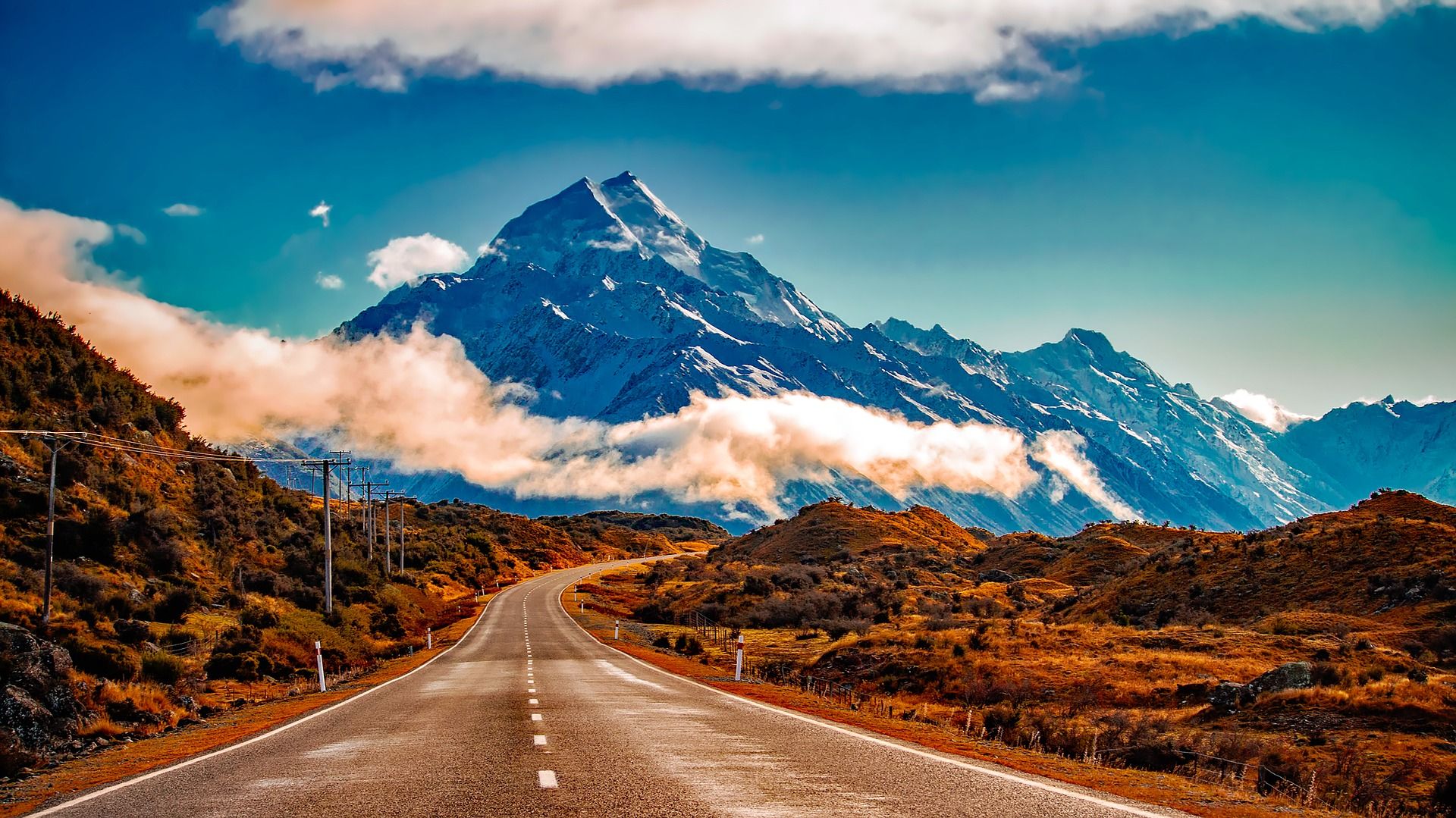 Mount Cook is the highest mountain in New Zealand, and an unforgettable sight. It comes as no surprise that Mount Cook National Park is one of the country's most popular tourist destinations. With so many exciting things to do in this alpine wonderland, you will probably not get to all of them in one visit. For instance, you can choose to go on some of the spectacular scenic walks or book a helicopter ride to view the spectacular mountain from above. Alternatively, simply take in the jaw-dropping views through the windows of your restaurant or tavern while you savour a delicious dinner. Whether it is scenic sightseeing or hands-on alpine adventure that thrills you, Mount Cook has it. 
Mount Cook National Park, a monument to mountaineering
About two hours from the town of Lake Tekapo, Mount Cook National Park encompasses 722 square kilometres. 40% of this surface consists of glaciers. In fact, you will find eight of the twelve largest glaciers in New Zealand right here. Mount Cook's traditional Maori name is Aoraki, fittingly meaning Cloud Piercer. At 3,724 metres above sea level, it is New Zealand's highest mountain. Thanks to its high altitude, it was the place where the renowned Sir Edmund Hillary trained for his Everest adventure. The Sir Edmund Hillary Visitor Centre is a tribute to this great explorer where you can learn more about what it took to achieve his feat.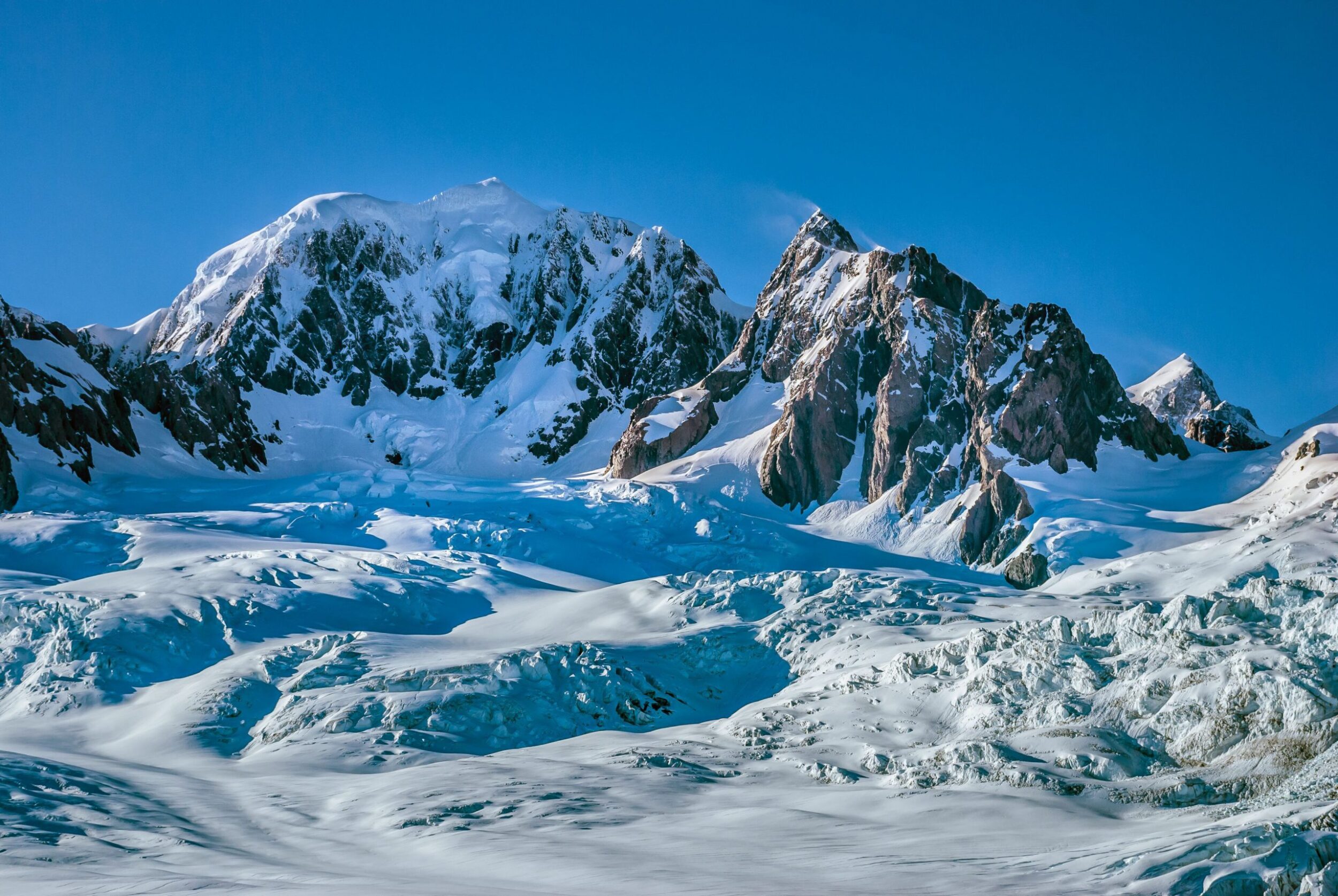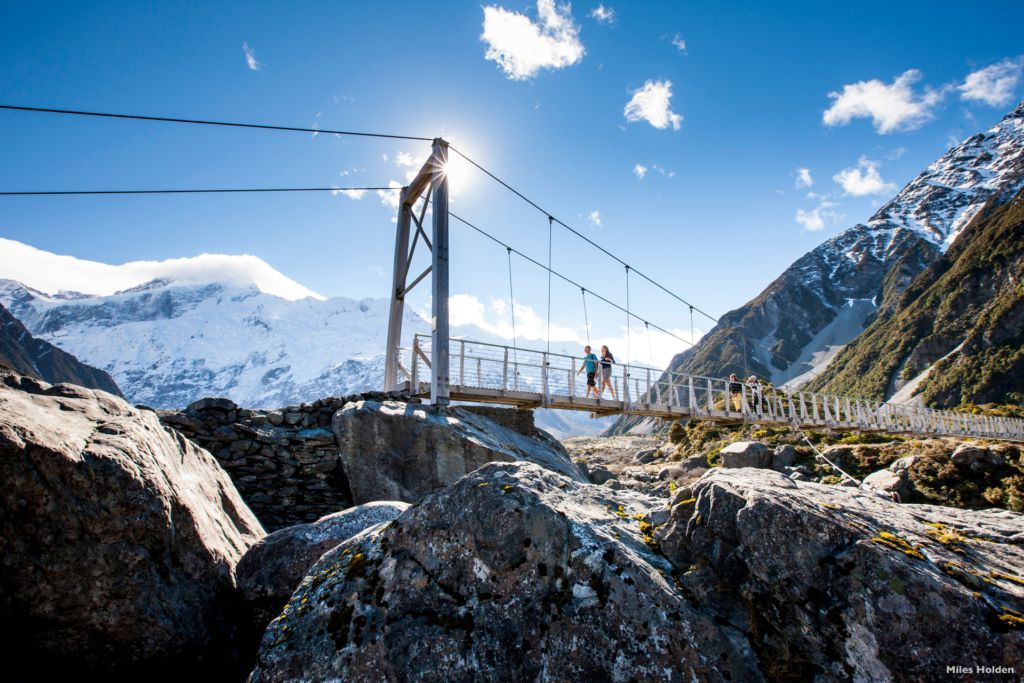 The Hooker Valley Track: A Mount Cook walk for everyone
One of the best short walks around Mount Cook is the 10km return Hooker Valley Track. Although scenic and adventurous, this walk is suitable for most fitness levels. A hike across three suspension bridges and along the famous Hooker Valley Boardwalk will reward you with magnificent views of Mueller Lake, Mueller Glacier, Hooker Lake and Mount Cook itself. Join a Cheeky Kiwi Travel Tour to explore Mt Cook & Hooker Valley with various tour options. 
Tasman Glacier 
The Tasman Glacier is the largest glacier in New Zealand and one that is a must to explore. At 23.5 kilometres (14.6 mi) in length, this glacier remains impressive despite shrinking considerably from the 1990s onwards. The best way to explore the glacier is by air with a scenic flight, which includes a glacier landing. For the truly adventurous, consider a Heli Hike. Join a Cheeky Kiwi Mt Cook Tour and add a Glacier experience you will never forget.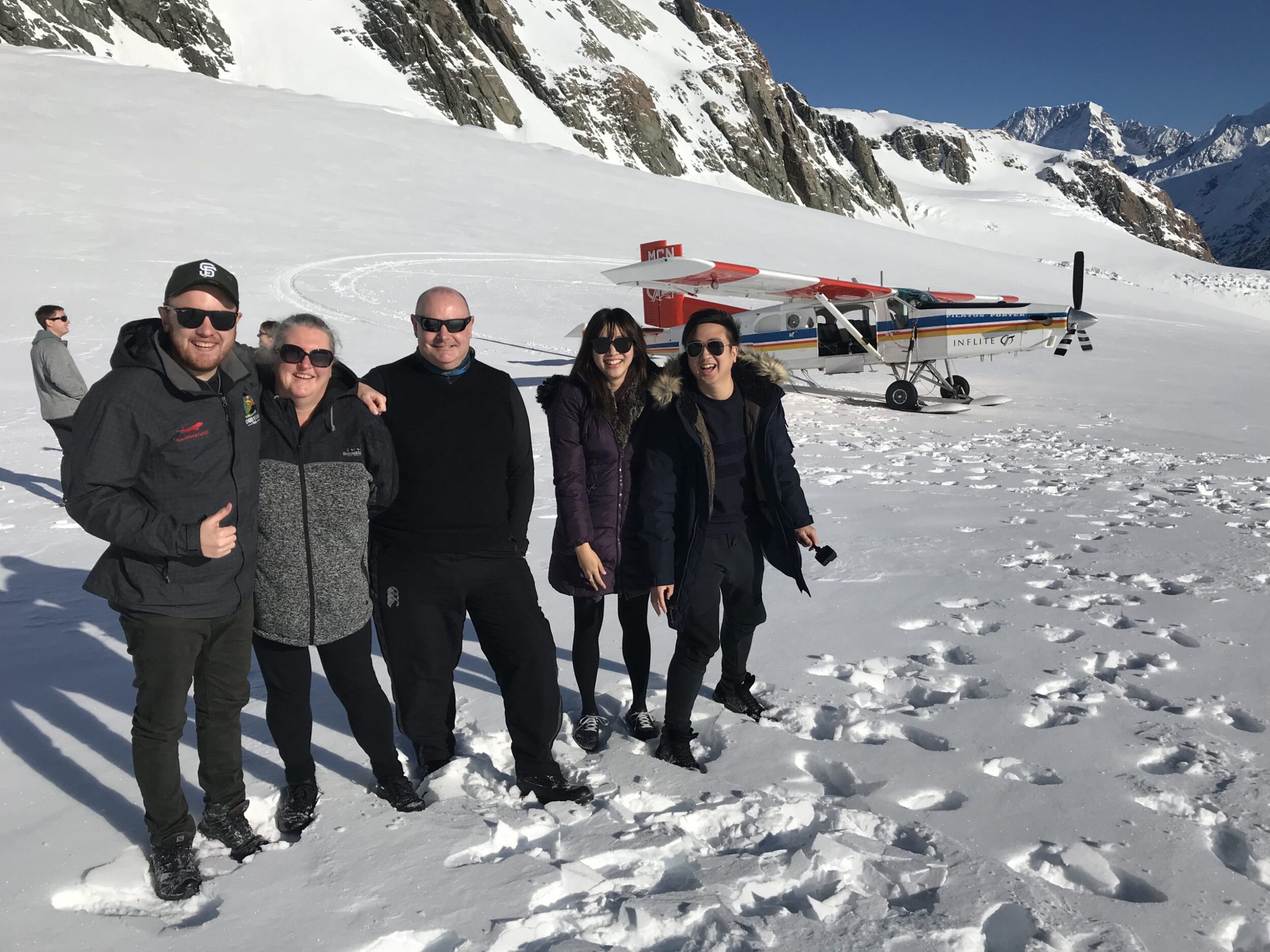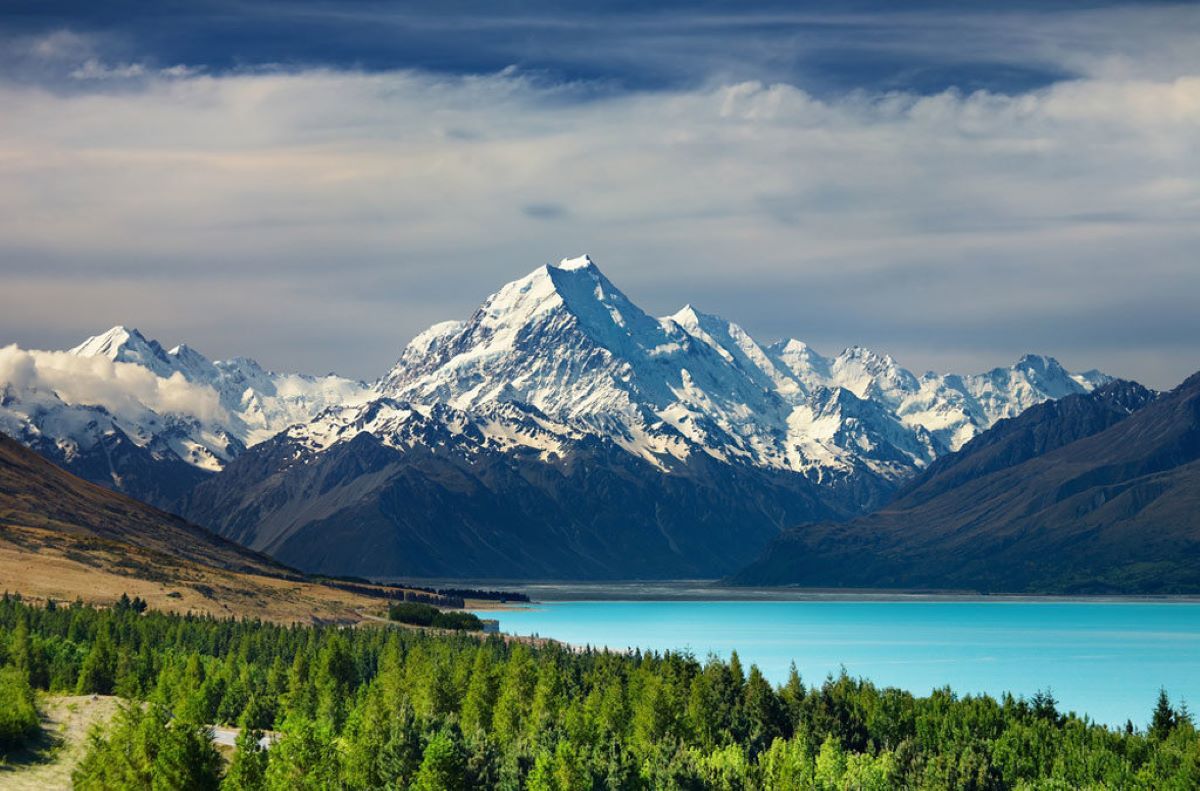 The Mueller Lake Hut and Viewpoint on Mount Cook
At 1,800 metres above sea level, the Mueller Hut is one of the most popular alpine huts in New Zealand. This is due to its location near the Mueller Glacier and the stunning views from the hut. The hike to the hut climbs 1,042 metres over 5.5 kilometres and provides an awesome adventure. Mueller Lake Viewpoint affords you with amazing views. If you are lucky, you may even see an avalanche from the steep surrounding mountains.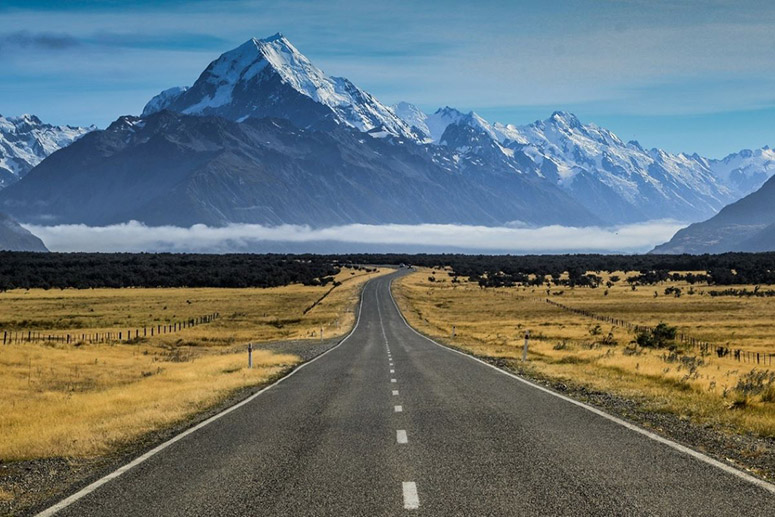 Tours & Activities including Mt Cook &/or Lake Tekapo