The Ultimate Kepler Track Solution
Tucked within Fiordland National Park, the Kepler Track is a favourite trail amongst trampers.  It is recognised as one of the best Great Walks thanks to its incredible beauty and well-serviced huts.
Whether you choose to travel from Queenstown or Te Anau, we are able to organise all of your transport needs – including both minibus and boat transport.
With our help, getting to and from the Kepler Track is a breeze.  Let us take care of the logistics, allowing you to focus on your hike.
Kepler Track Transport Package from Queenstown, Return by Minibus & Water Taxi
Depart:
Board your small-group minibus transport, departing Queenstown.  Enjoy expert commentary and a number of carefully planned stops.  Then make the short trip to the start of your tramp via water taxi to Brod Bay.  Enjoy exploring one of New Zealand's best Great Walks.
Return:
Hop on your return water taxi, before boarding our minibus at 5 pm.  Arrive back in Queenstown at approximately 7 pm, ready for rest and relaxation after your big hike.

Kepler Track Transport Package from Te Anau, Return by Water Taxi
Depart:
Board your water taxi from Te Anau, arriving at Brod Bay to begin the Kepler Track
Return:
Hop on your return water taxi and return directly to Te Anau, ready for rest and relaxation after your big hike.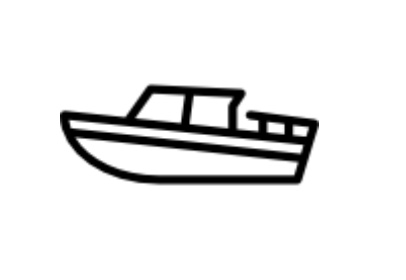 Nau Mai Haere Mai ki te Kepler Track
Welcome to the Kepler Track.
The Kepler Track is a 4-day loop track.  Covering 60.1km, this is a moderately difficult track, including some steep climbs and walks along exposed ridgelines.  It is widely regarded for its beauty though, making it well worth the effort. 
DoC operates 3 huts and 2 campsites along the track and it is important that these are prebooked.
On the track, you'll find yourself high above the clouds as you traverse the mountains above Lake Te Anau and Lake Manapouri in Te Wāhipounamu (the South West New Zealand World Heritage Area).
You can expect to see extensive tussock-covered ridgelines and alpine vistas alongside stunning lake views and beech forests.
This is a Great Walk not to be missed – let us help you get there.
Planning Your Great Walk
Prebook Your Transport and Accommodation
All accommodation on the Great Walks must be prebooked during the season – we ask you to do this before booking your track transport through us.
Transport also needs to be booked in advance, so once you have your huts locked in, make us your next stop.
Download the Great Hikes App
To help you plan your tramp, we recommend downloading the Great Hikes app.  This is free to download and use and, in our opinion, is indispensable on the trail.
It works well offline and makes use of GPS to let you know exactly where you are on your hike.  It helps you to plan your day (and your breaks) and allows you to check your progress in order to meet your transport at the other end.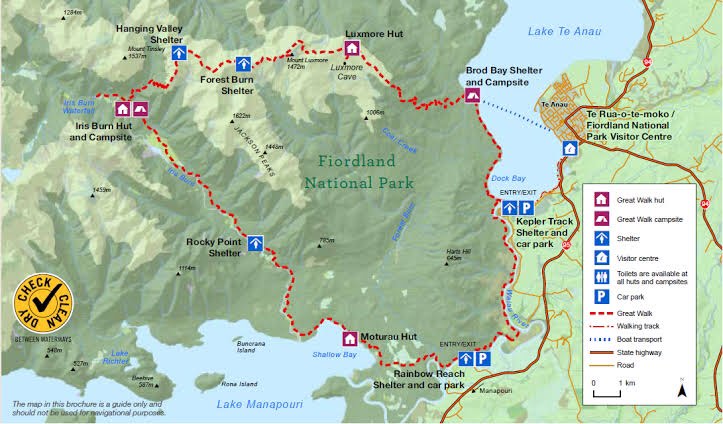 The Cheeky Kiwi Travel Difference
When you're talking on a Great Walk, you deserve the very best experience from start to end – that's why you'll want to book with us.
Not only do we transport our guests in luxurious fully-guided minibuses but we go out of our way to ensure all of the little details are considered. Our transport includes professional commentary and lots of local tips, making our transfers so much more than just a transport solution.