BAY OF ISLANDS – OCEAN ACTIVITIES AND MARINE ADVENTURES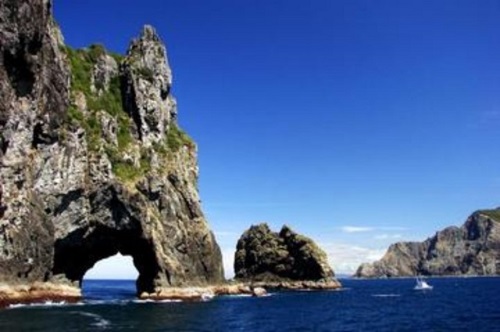 The Bay of Islands is an enclave of more than 140 subtropical islands off the coast of New Zealand's upper North Island. A three and a half-hour drive or 35-minute flight north of Auckland, the area is a tourist paradise. Unspoilt beaches, water sports, marine wildlife, history and Maori cultural artefacts beckon the visitor. The islands lie between Cape Brett and Purerua Peninsula and include the boutique towns of Opua, Paihia, and Kerikeri. In addition, there is the 19th-century whaling port of Russell. Here you can still find remnants along the waterfront of the days when Russell was New Zealand's first colonial capital. With such diversity and beauty to offer, the Bay of Islands is a goldmine of amazing things to see and do. 
Things to do in the Bay of Islands
There is a passenger ferry service between Paihia and Russell, and you can also take a vehicle ferry to Russell from Opua. You will find plenty to explore. For instance, there are many beautiful river and seaside walking tracks in the area. Along these routes, you can view the iconic mighty Kauri tree in its pristine subtropical environment. Also, you will find natural landscapes, scenic ocean views and stunning waterfalls to please the eyes. The Bay of Islands is the perfect getaway, whether you are looking for adventure, sightseeing or just relaxation. Enjoy the best of the Bay of Islands on our activity-packed day tour from Auckland.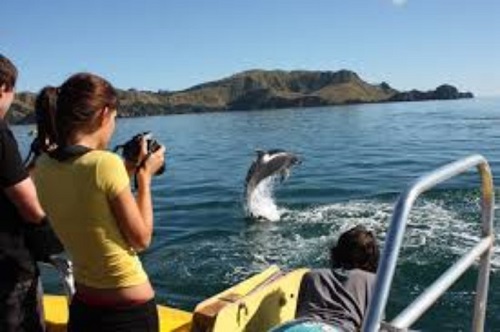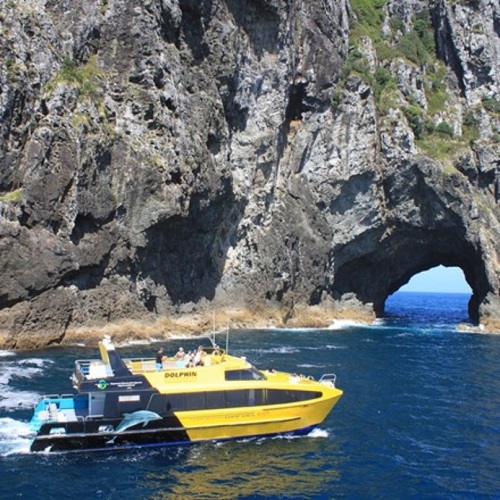 Island hopping in the Bay: from marine wildlife to camping adventures
A trip by sea or air will deliver you to Cape Brett and the "Hole in the Rock" on Piercy Island. This maritime adventure playground is abundant with wildlife. For instance, you can spot penguins, dolphins, marlin, whales, gannets and other species.
Some of the islands have walking tracks where you can tramp through the natural landscape on foot. This is the ideal way to get up close and personal with the spectacular surroundings and fascinating fauna and flora in the area. If you are adventurous and would like to extend your stay, you can even camp on Urupukapuka, the largest of the islands.
Marine Wildlife and diving in the Bay of Islands
Thanks to fascinating marine life, the Bay of Islands offers exceptional sights on every visit. Furthermore, the vast and diverse underwater world along the North Island coast and the purpose-built shipwrecks make this a premier diving paradise. In addition, swimming with dolphins is an unforgettable experience and one you should not miss while you are in the Bay.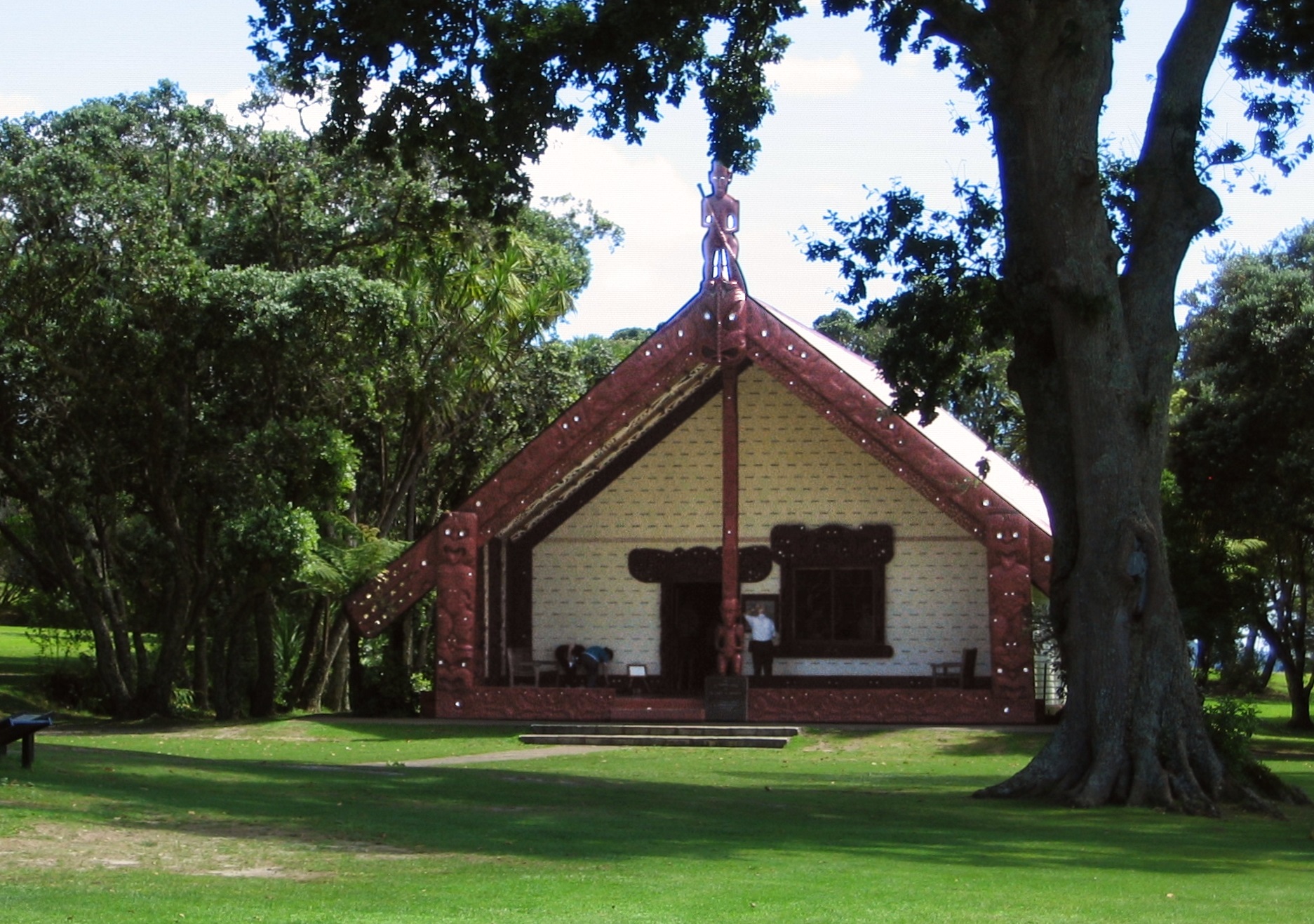 The Waitangi Treaty Grounds: commemorating New Zealand's history
Another must-do for all visitors, the award-winning Waitangi Treaty Grounds are a premier attraction. At this historic site, you can hear about the story of two peoples coming together as one under the Treaty of Waitangi, Te Tiriti O Waitangi. As an integral part of the Kiwi way of life, New Zealand's Maori culture adds a dynamic and unique flavour to the tourist experience with its one-of-a-kind cuisines and artefacts. Today Maori make up 14% of the population and Maori history, language and traditions are central to New Zealand's national identity.
Kemp House and the Stone Store
The Bay of Islands has a long and colourful history, and its architecture reflects this poignantly. One historical attraction is New Zealand's oldest standing European building, Kemp House in Kerikeri. This elegant home first housed the missionary Reverend John Butler and dates back to 1821. The Stone Store, the oldest stone building, was built in 1832. In fact, it was the Wesleyan Missionary John Hobbs who designed Stone Store. An ex-convict stonemason from New South Wales constructed the building. Originally Stone Store would have stored wheat for the mission. However, it ended up being a store for the famous kauri gum this area provides so abundantly. The resident Maori chief at the time was Hongi Hika, who was notorious for his fearsomeness. Despite this reputation, he took a liking to the missionaries and allowed them to start a station there.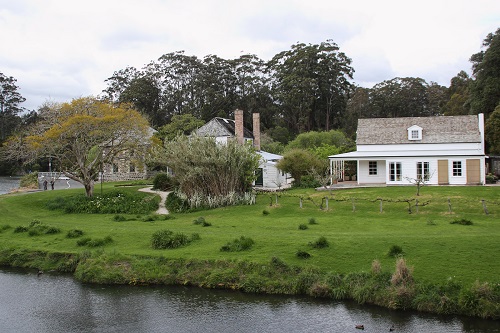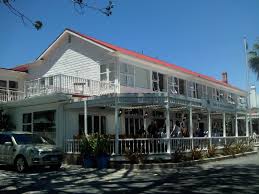 Bay of Islands heritage buildings
New Zealand's first licensed hotel, bar and restaurant, The Duke of Marlborough, first opened its doors in 1872. To this day it stands on the waterfront in the historic village of Russell. In the pioneering village of Kaikohe, you can find more historical buildings. These include a restored courthouse, a cottage dating from 1875, a jail, a school and more. You can also find Maori artefacts, gum-digging equipment and a blacksmith's shop in and around the old village.
Activities around the Bay of Islands
In addition to calm bays for swimming, hot pools and awe-inspiring views, the Bay of Plenty is full of things to do. The area bustles with art galleries and boutique art and craft stores. In these inspiring havens, you can hunt attractive souvenirs and keepsakes to your heart's content. After your shopping, the abundant eateries with their local specialities will leave your inner gourmet spoilt for choice.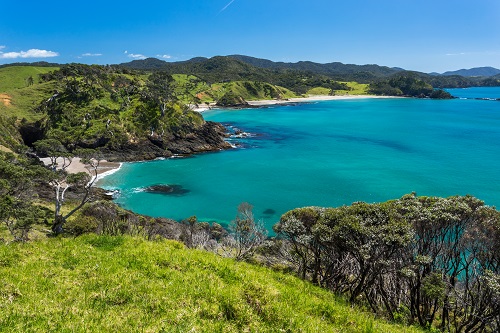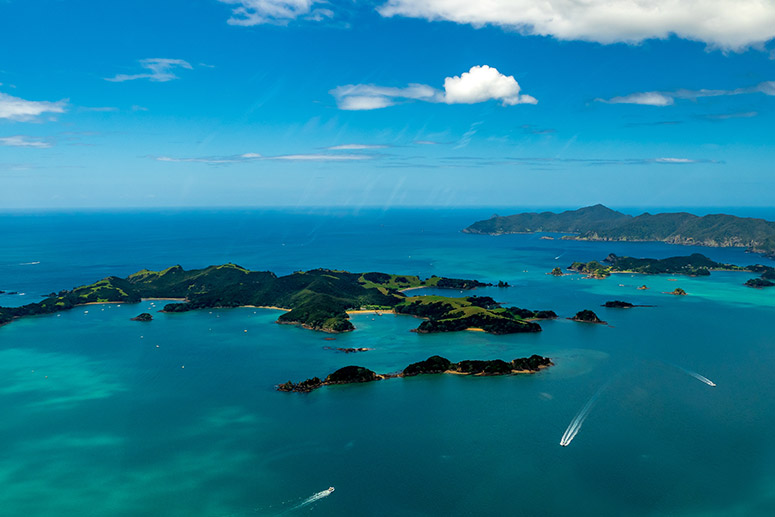 Discover the Bay of Islands
The stunning Bay of Islands area makes an unforgettable day trip from Auckland. Our Bay of Islands tour and cruise will give you the chance to enjoy the best of the region by land and sea. 
Or, with so many amazing things to see and do in the area, why not create your unique, custom tour? Our Cheeky Kiwi travel guides can help you design the perfect itinerary with their expert local knowledge and insider insights. This means you can take your pick of destinations and simply enjoy your trip. 
Other Tours & Activities in The Bay Of Islands