We are the ultimate transport solution for the Great Walks in Fiordland.
Combining quality small-group mini-van and boat transfers with extensive experience in the region, we can help make getting to and from each of these Great Walks a breeze.
What Makes a Great Walk Special?
New Zealand currently has a total of ten Great Walks spread across the country – the majority of which are in the South Island.
The Milford Track, Routeburn Track and Kepler Track are the closest in distance, yet each offers something truely unique.  Thanks to their close proximity, it is possible to walk two whilst on one trip – just ensure you allow yourself enough downtime in between them to ensure your comfort and enjoyment.
Great Walks are named as such for a number of reasons.  Not only do they weave through some of the country's most incredible scenery but these multi-day tramps are also well-kept and supported.
Each of these tracks are well-formed, clearly marked and are easy to follow.  They are also located relatively close to major towns and as such, are well supported by local operators and providers (including us!)
Though water taxis are required to get to some of the Great Walks, with our support, getting to them is easy.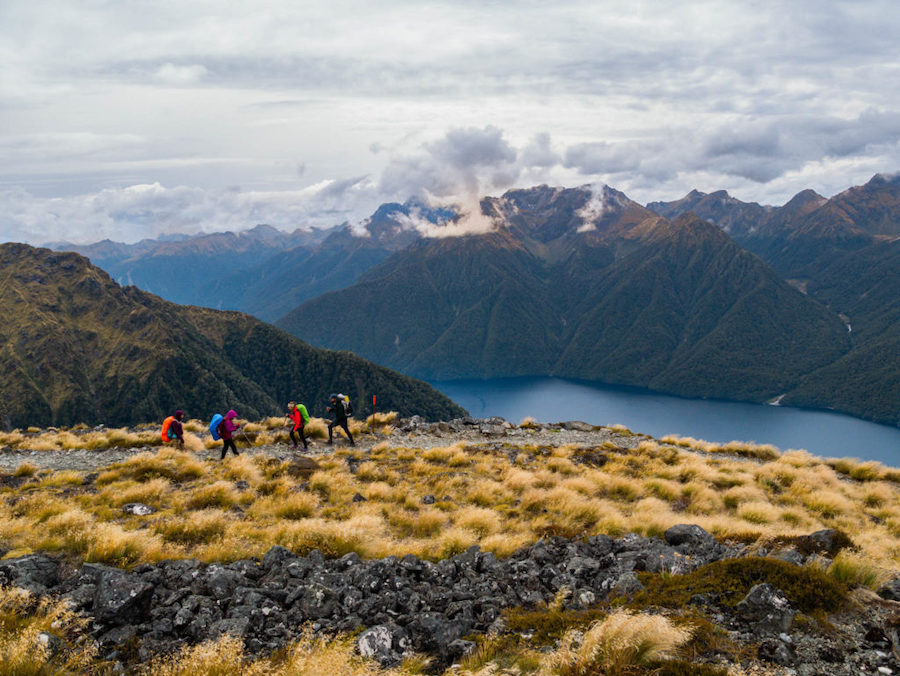 Planning Your Great Walk
Probook Your Transport and Accommodation
All accommodation on the Great Walks must be prebooked during the season – we ask you to do this before booking your track transport through us.
Transport also needs to be booked in advance, so once you have your huts locked in, make us your next stop.
Download the Great Hikes App
To help you plan your tramp, we recommend downloading the Great Hikes app.  This is free to download and use and, in our opinion, is indispensable on the trail.
It works well offline and makes use of GPS to let you know exactly where you are on your hike.  It helps you to plan your day (and your breaks) and allows you to check your progress in order to meet your transport at the other end.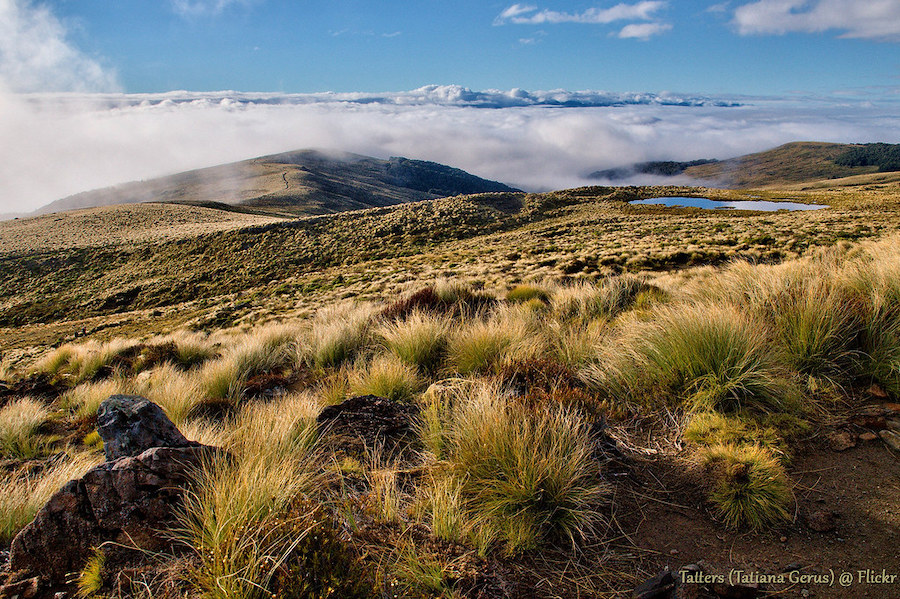 The Cheeky Kiwi Travel Difference
When you're talking on a Great Walk, you deserve the very best experience from start to end – that's why you'll want to book with us.
Not only do we transport our guests in luxurious fully-guided minibuses but we go out of our way to ensure all of the little details are considered. Our transport includes snacks and drinks, professional commentary and lots of local tips, making our transfers so much more than just a transport solution.