THE VALLEYS CONSERVATION PROJECT: FIORDLAND
Cheeky Kiwi Travel is deeply passionate about the beautiful and awe-inspiring landscapes in New Zealand, as well the native wildlife that inhabit them.
We're dependant on the preservation of New Zealand's natural beauty and wildlife to sustain our business and to keep doing what we love – and that's showing off this place we call home!
Cheeky Kiwi Travel  is proud to partner with the Valley's Project to support conservation of our native wildlife in Fiordland and do our bit in preserving the natural beauty of this country for generations to come.
Read on to find out more about the Valley's Project and learn about the great work they are doing and feel free to make a direct donation to this project by clicking the donate button at the bottom of this page.

The Valleys Conservation Project offers a framework for private individuals and companies to undertake landscape scale conservation projects in Fiordland. Interested parties can provide financial support, become directly involved, or even "Adopt a Valley" and run entire projects themselves with assistance from DOC and the Valleys personnel.  The group co-operates closely with DOC to reduce stoat and rat numbers by funding, installing and servicing predator traps.
The group aims to protect endangered Whio (blue duck), Kea and Kiwi in particular. Their objective is to extend this work into adjoining valleys to develop a network of protected valleys.  The group is establishing trap lines adjacent to the Whio and Takahe protection areas in Fiordland to complement DOC's existing conservation efforts.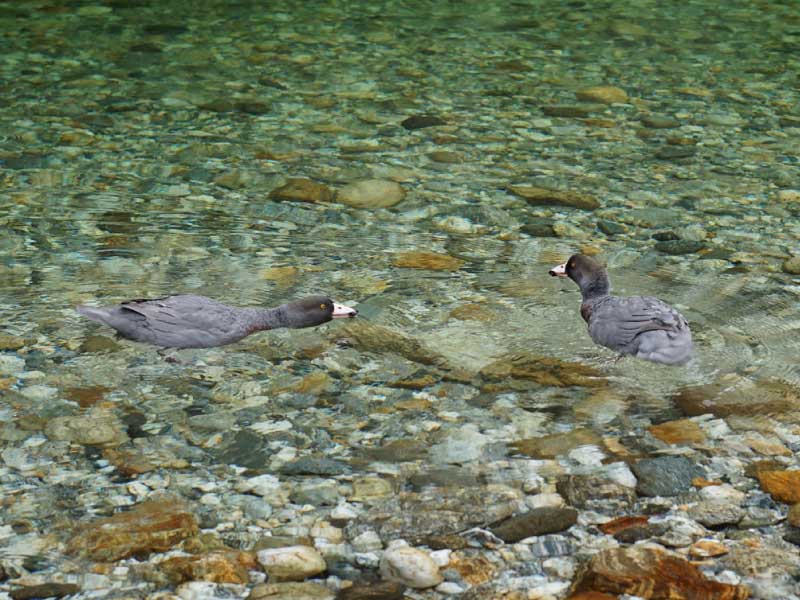 The group's finances are administered by the NZ National Parks & Conservation Foundation which was established by Denis Marshall, a previous Minister of Conservation.  The Foundation's charitable status encourages individuals to support this conservation project, and maximises the effectiveness of donations.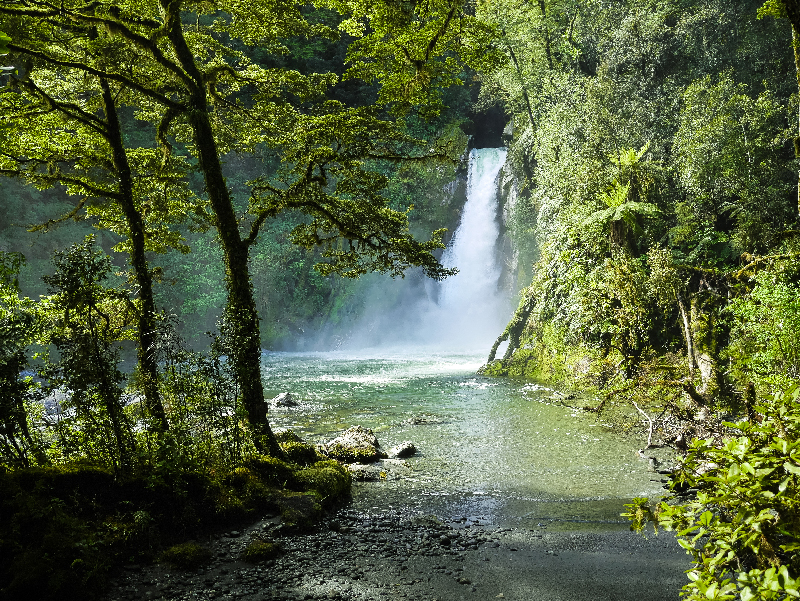 The first trap lines were established in the Cozette Burn, due west of Te Anau, in October 2016 with over 500 traps along 15kms of river.  The recorded kill count was around 2000 predators in the first 24 months.  The Cozette valley has a high Whio population and also a significant Kea and Kaka population. Serial surveys of the resident Whio population undertaken by DOC have shown a 60% increase since the trapping program began.
In September 2018 a new project in the Upper Iris Burn commenced after alumni of the Auckland University Tramping Club decided to adopt this second valley. Their project set out 120 traps along 7km of the river in March 2019.
Funding, underpinned by a generous $81,000 grant from the Department of Conservation, has been secured to establish a network of 360 Goodnature A24 traps in the Freeman Burn which drains into Lake Manapouri.  These traps will be set out in February 2020.
The Valleys Group uses donations to purchase and service traps and plans to extend their work into the many other valleys in Fiordland which have no predator control.
SUPPORTING THE VALLEYS PROJECT
Help support predator control and the preservation of New Zealand's beautiful native wildlife in the valleys of Fiordland by donating to the project.
Click the button below to donate any amount of your choosing.