At Cheeky Kiwi Travel, we are proud to work with the very best in the business.  By partnering with the most reputable operators, we are able to guarantee you a once-in-a-lifetime experience whilst out on our tours and transport.
The following companies are the ones we trust to deliver to the same exceptional standards that we hold ourselves to.
Partners in Mount Cook National Park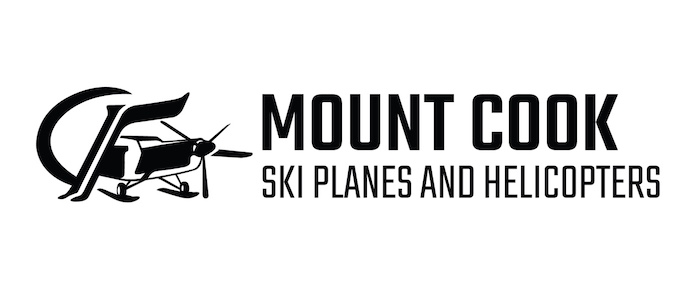 Soak up spectacular views of breath-taking countryside, during your scenic flight in one of their ski planes or helicopters. Alight atop New Zealand's largest glacier and be awed by the sheer scale and majesty of the Tasman Glacier. Or consider traversing even more of the South Island's unique landscape, with an extended scenic flight and double glacier landing.  Whatever you choose, your flight is sure to leave you with memories to last a lifetime.
This is the only place in the Southern Hemisphere where you can fly in a ski plane – don't miss your opportunity!

The team at Skydive Mt. Cook have been sharing the epic adventure of skydiving for over 25 years.
Located in Pukaki, enjoy New Zealand's most stunning skydiving experience! Skydive Mt. Cook offers quintessential South Island views: snow-capped mountains, glaciers, lakes, and Aorkai/Mt. Cook National Park.
We highly recommend you free-fall from the best piece of sky this beautiful country has to offer. This is an authentic kiwi experience unlike any other.

More fun, less stress. That's what a Trail Adventures Alps 2 Ocean Cycle Trail tour is all about. They do all the donkey work, the admin and the quality control, so that you're free to focus on enjoying the ride and the incredible New Zealand scenery.
Their supported self-guided experiences enable you to ride the entire trail from the official start point at Aoraki/Mount Cook or the alternative start at Lake Tekapo.
They'll even let you choose your pace, from more leisurely to fast and furious.
Partners in Fiordland National Park
Cruise Milford have been rated the #1 cruise operator in Milford Sound for the past 6 years – for good reason.
Not only are they locally owned and operated by a wonderful family, but they go out of their way to ensure guests have a memorable experience.
The employ experienced, knowledgable crew members and limit all sailings to just 50% of capacity to ensure guests receive a more personal experience.
When you're in one of the most spectacular parts of the country, you deserve only the very best.