ROTORUA – THE LAKE OF HOT SPRINGS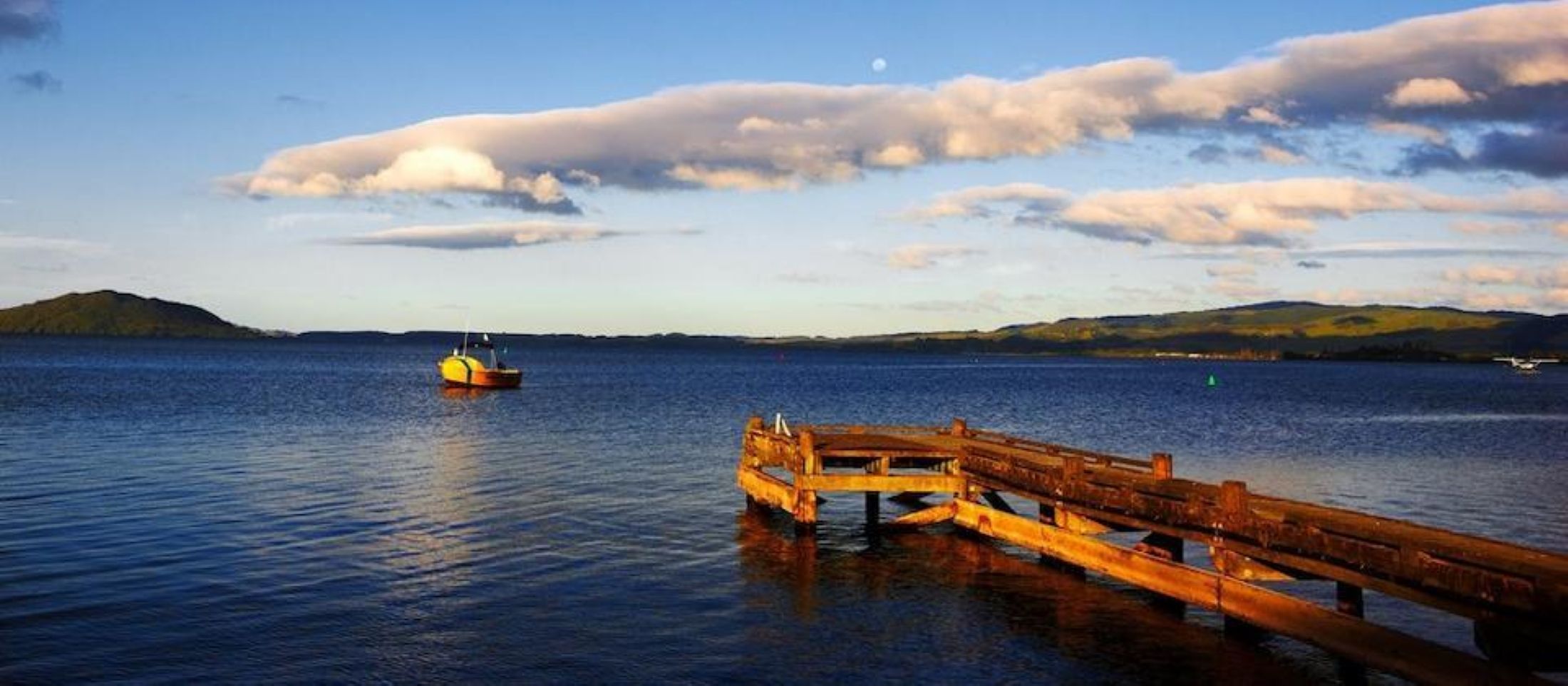 Rotorua is renowned for its geothermal hot springs, geysers and mud pools, in addition to rich Maori culture. Moreover, Lake Rotorua is the second-largest inland lake in New Zealand. The colourful, almost alien landscapes will reveal majestic geysers and bubbling mud pools. As you explore a town where hot steam rises continually from the ground, these thermal wonders make an impressive sight. But there is more to Rotorua than just the vast lake and intriguing hot springs. Rotorua is also a Maori cultural hub where visitors can discover traditional crafts, culture and more. All in all, Rotorua is a must-see.  
See Pohutu, the world's most reliable geothermal geyser
Among the fascinating geothermal features of Rotorua, geysers can be the most dramatic sight. The Pohutu Geyser in Rotorua is, in fact, the largest active geyser in the southern hemisphere. Moreover, its exact schedule makes Pohutu the most reliable geyser on earth. To be precise, it will reach heights of up to 30 metres or 100 feet twice every hour. It makes a spectacular display lasting several minutes or longer at times. Therefore it comes as no surprise that the name Pohutu means constant splashing, or big splash, in Maori. 
Many famous visitors to New Zealand, including royalty, have marvelled at Pohotu's powerful gush. Yet this astonishing geyser never fails to perform, regardless of the audience. With stunning consistency, the Pohutu geyser lets off its sulphurous steam with a potent hiss. Sometimes this display continues for as long as twenty minutes. This impressive sight reminds every visitor of the power of the thermal activity just below the surface of Rotorua. Let Cheeky Kiwi Travel take you there with a Rotorua tour from Auckland or add Hobbiton or Waitomo for a combo experience.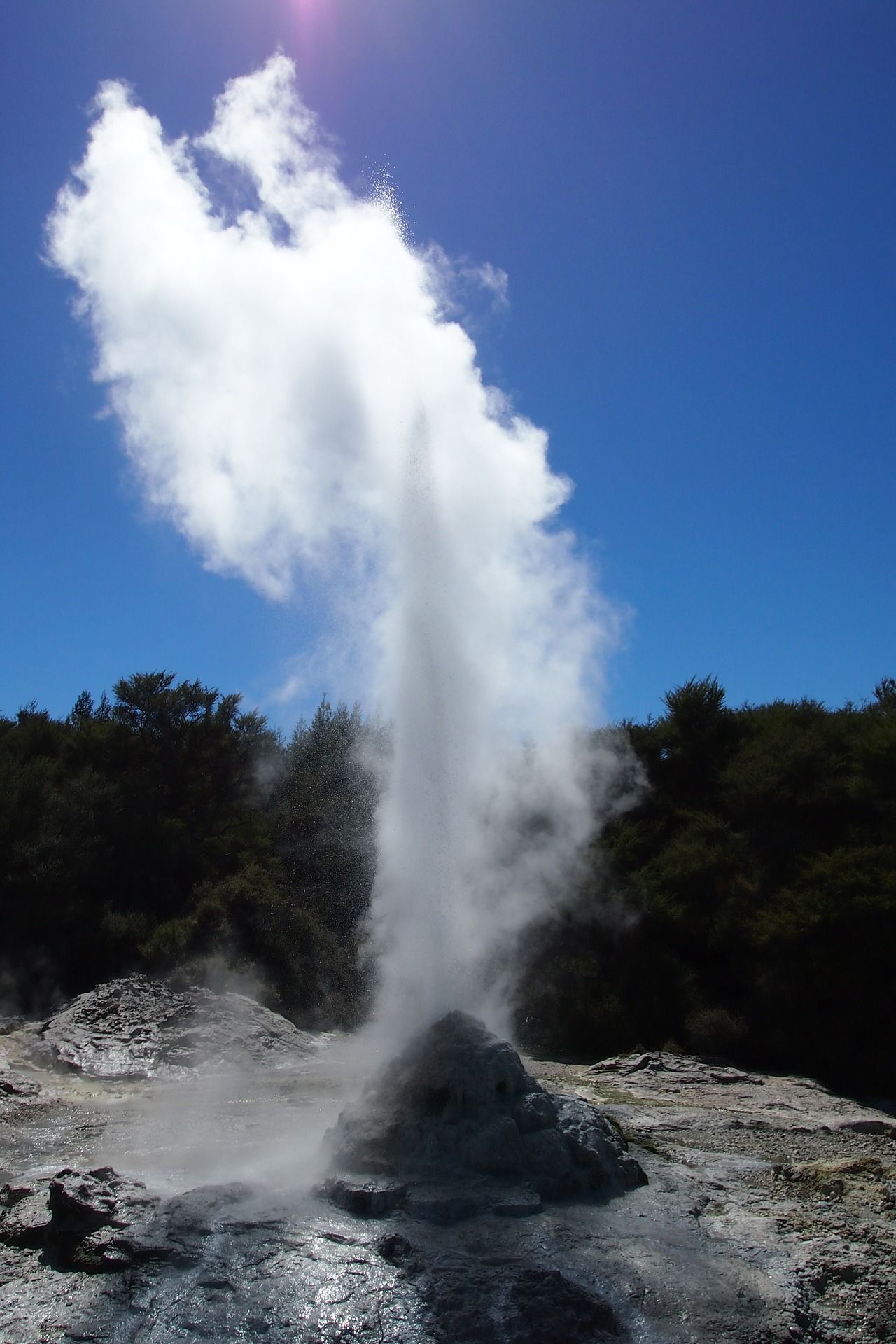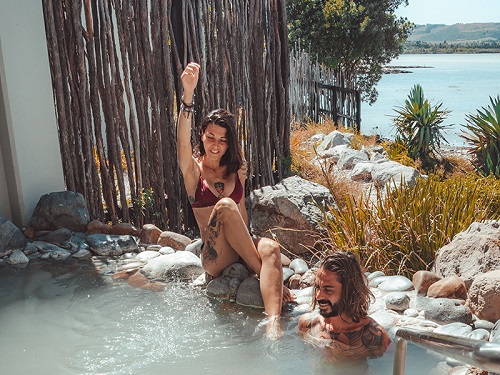 Indulge in Rotorua's geothermal hot springs, mud baths or your own private pool
Rotorua's local hot springs, mud pools and geothermal areas formed through volcanic activity over thousands of years. Today they provide a truly stunning effect, regardless of whether you are a new or returning visitor. However, these thermal attractions offer more than just visual appeal. Geothermal activity enriches the mineral content of the hot springs, water and mud. These minerals them extremely beneficial for health and vitality. A highlight of visiting Rotorua is the indulgence of soaking in the steaming, mineral-rich water from the hot springs. You might even enjoy a thermal mud mask. Local spas and resorts offer a range of revitalising treatments, some as indulgent as your very own private hot spring pool. You can add a visit to the Polynesian Spa to you Cheeky Kiwi Rotorua Highlights tour from Auckland.
Experience Rotorua's Maori villages: living heritage destinations
Rotorua is also a significant Maori cultural centre, so be sure to explore some of the options that provide a genuine Maori immersion experience. Maori cultural villages in the the area are a great place to learn about traditional ways of life, discover eye-catching arts and crafts, and shop for exceptional souvenirs. You could even sample some authentic Maori cuisine!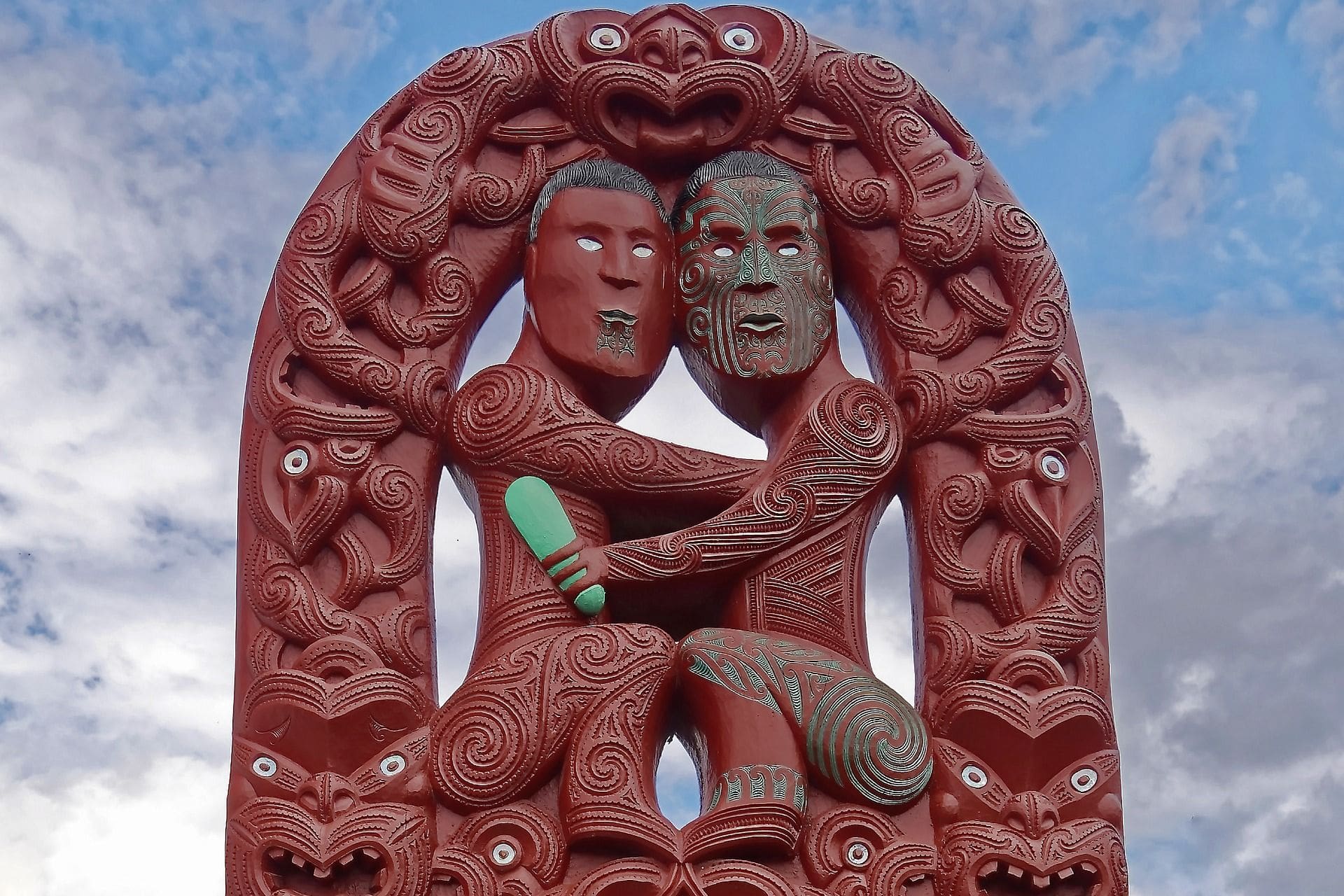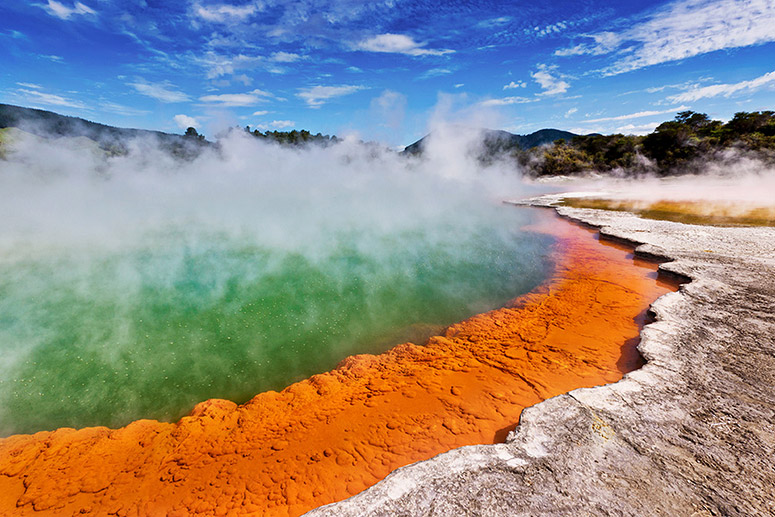 Be amazed by Wai-O-Tapu Geothermal Park 
Considered one of the most surreal places on earth, here you can explore its wonders at your own pace. See the world-famous Champagne Lake, Devil's Bath, local mud-pools, geothermal craters and other geothermal marvels. The colours and activity will take your breath away. Join Cheeky Kiwi for a fully guided Wai-O-Tapu Tour from Auckland or add Hobbiton for a combo experience.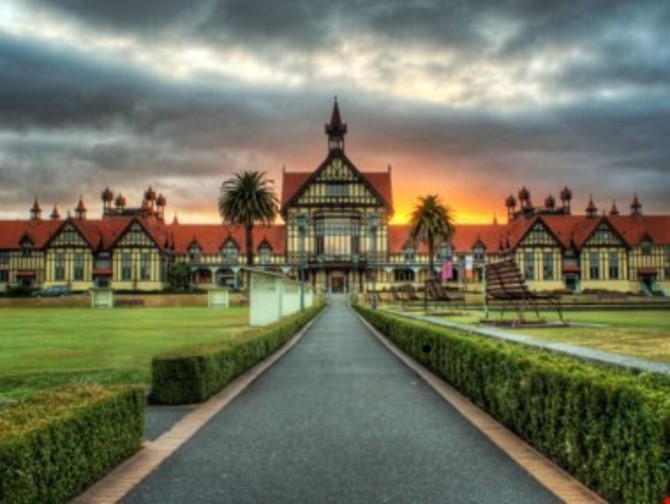 Explore Rotorua on a day trip from Auckland
You can enjoy the best of this geothermal wonderland on our Rotorua Highlights tour, which covers the top attractions of Rotorua and allows you some time for exploration. Alternatively, opt to add on our guided tour of Te Puia or Wai-O-Tapu.
For a more personalised itinerary, explore our custom and private tours here.
Other Tours & Activities in Rotorua