Fiordland is widely recognised as one of the most beautiful national parks in Aotearoa. Learn more about this incredible region with these fun Milford Sound facts.
Milford is interesting and a little surprising, as you'll learn from these fun facts.
Why not commit some of this information to your memory bank, ready to give your guide a run for their money whilst out on tour?
Intriguing Milford Sound Facts
1. Milford Sound is Not Actually a Sound – It was Incorrectly Named and is Actually a Fiord
Both of these geographic features are flooded by the sea – the difference is in how they're formed in the first place. A sound is formed when a river valley is flooded whereas a fiord is a glacier-carved valley.
2. Milford Sound is Part of a UNESCO World Heritage Site
These sites are located all around the world and are recognised as having outstanding natural or cultural value. Milford Sound is just a part of the World Heritage site that's known as Te Wāhipounamu – the other national parks in this collective are Aoraki Mount Cook, Mount Aspiring and Westland Tai Poutini.
3. It's One of the Wettest Places on the Planet and the Wettest in New Zealand
Each year the region gets almost 7,000mm of rain, spread across 200 or so days. What's more, the soggiest day in Milford clocked in at an incredible 250mm!
4. Rain or Shine, Milford is Stunning
When the weather is calm, you'll be treated to picture-perfect mirror reflections on the water. When it's wet, temporary waterfalls spring to life.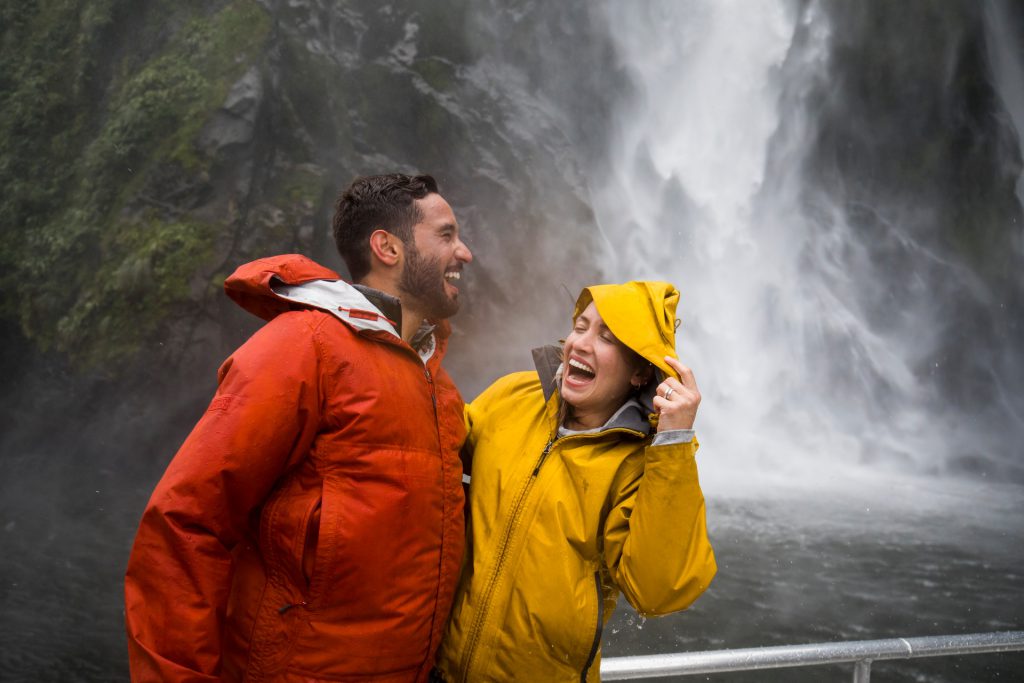 5. There are Only Two Main Permanent Waterfalls in the Fiord
Lady Bowen Falls (which is 162m high) and the Stirling falls (155m high). This is surprising when Milford is so well-known for its waterfalls – most of these are only visible when it's raining.
6. Milford Sound is Known as Piopiotahi in Te Reo Māori
This means 'one piopio'. The piopio (which was a native bird that is now extinct) is linked to Māori mythology. It is believed that a single piopio flew into Milford Sound whilst mourning the death of Maui, giving the region its name.
7. There is a Permanent Population in Milford – But it's Only Around 120 People
This number fluctuates slightly due to tourism and is largely made up of people who work in the industry, along with those in conservation. Those that live in town are fairly isolated – there are no shops or mobile coverage.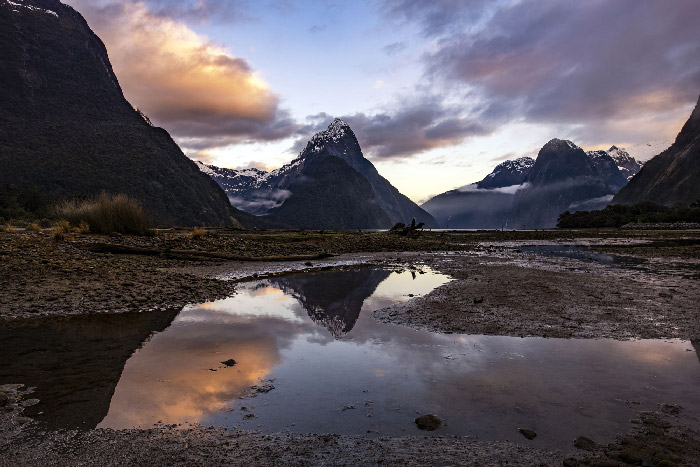 8. The Lady Bowen Falls Provides both Electricity and Water to the Village
Though it is the tallest waterfall in Milford, it is important to locals for the role it plays in supporting their infrastructure.
9. Approximately 1,000,000 People Visit Milford Sound Each Year!
Don't worry though – it still maintains the untouched beauty that it's celebrated for.
10. The Water in Milford is a Dark, Inky Colour
There are a number of reasons for this. First of all, the fiord is incredibly deep. The fiord also has two distinct layers of water; 6m of tannin-stained freshwater sits on top of the ocean water, further blocking the light.
11. A Surprisingly Large Amount of Wildlife Call Milford Sound Home
There you'll find more than 60 bottlenose dolphins, native fur seals, penguins, blue ducks (whio), takahe and kea, along with many more.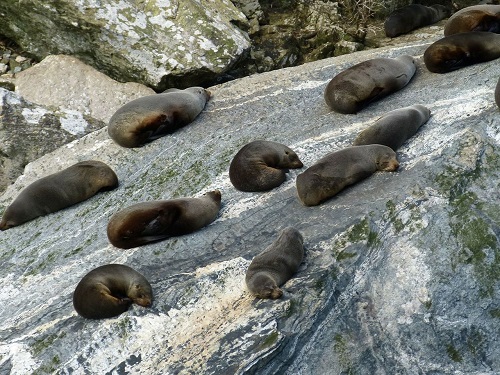 12. This is the Only Fiord in Aotearoa That is Accessible by Road.
Construction of the Homer Tunnel started in 1935 and took 19 years to complete. The tunnel is now one of the highlights of the drive in. Join us on tour to see the Homer Tunnel for yourself!
---
Milford Sound is as interested as it is stunning – as these Milford Sound facts would attest.
Why not join us on a tour to the sounds? Our guides are experts at bringing this incredible fiord to life!